Visitor registration for Toy Fair 2018 now open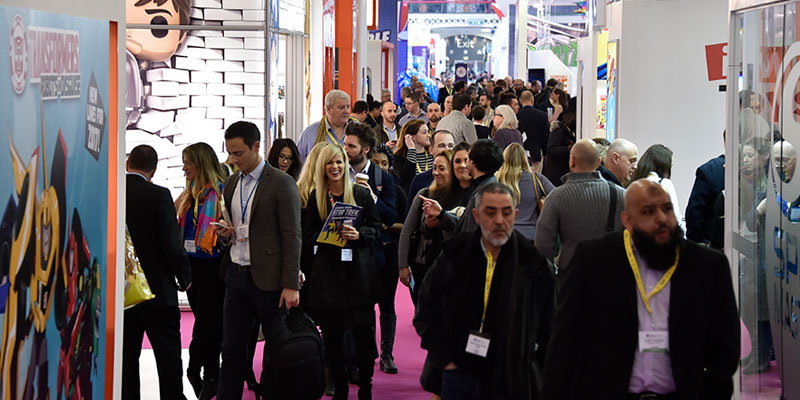 Visitor and media registration for Toy Fair 2018 is now open.
You can register to attend the show free of charge through the new Toy Fair website at www.toyfair.co.uk.
The 65th annual Toy Fair will take place at Olympia London from Tuesday, January 23rd to Thursday, January 25th 2018, with press day scheduled for Tuesday, January 23rd.
Toy Fair is the largest dedicated toy, game, and hobby trade exhibition in the UK. Covering 22,000m2 of floor space, more than 250 exhibiting companies will launch thousands of brand new toy lines.
Confirmed companies include the likes of Vivid Toy Group, Character Options, Bandai, Flair Leisure Products, Sambro, Wild Card Games, KD UK, Depesche, Posh Paws and Kidkraft.
"Toy Fair 2018 is the perfect event to showcase the creativity, ingenuity, and passion of the UK toy industry," said Majen Immink, director of fairs and special events.
"Every year we see fantastic toys from all different types of businesses, from start-ups to larger international companies. We're thrilled to have so many returning to exhibit again, including 75 per cent of those from last year, as well as new faces joining us for the first time."
Visitors who choose not to pre-register or confirm their Smart Link will be required to pay a £15 entry fee on the door.