Vivid, Character Options and Wynne-Jones IP join Mojo Pitch 2018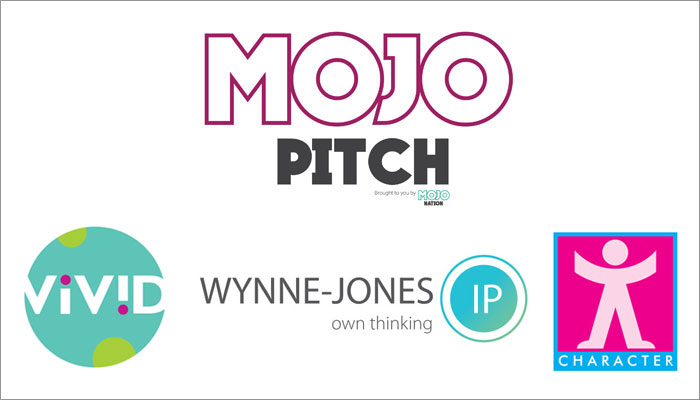 Vivid, Character Options and Wynne-Jones IP will all be taking part in the inaugural Mojo Pitch event this September.
Forming part of the Play Creators Festival, the Mojo Pitch will take place on September 11th at London's Emirates Stadium, and will see toy and game designers, invention houses and design agencies pitch exciting new toy and game concepts to a range of companies, each on the lookout for new products.
"Vivid are delighted to get behind this programme – it will no doubt be a fantastic creative forum," said James Wing, R&D manager at Vivid.
"We are always on the lookout for new ideas and concepts – you never know where the next one could come from – and can't wait to see what we bring back from the Mojo Pitch."
Character Options' operations manager, Jon Elliott, added: "At Character Options our door is always open to new product ideas and innovations.
"We're a great partner to bring innovative ideas to market, we know how to develop, manufacture, sell and market a wide range of products effectively and successfully. We're happy to support the Mojo Pitch event and our creative team is looking forward to discussing concepts with old and new faces."
Elsewhere, Wynne-Jones IP will have a booth to offer delegates vital advice regarding how best to protect their IP.
"We are thrilled to be participating in this inaugural event and helping inventors and the creative industry across toys and games realise the importance of protecting their IP," said Victor Caddy, partner, Wynne-Jones IP.
"There's nothing more important than protecting an asset, regardless of whether you're a toy industry giant or a sole-trading inventor.  The Mojo Pitch event is a great initiative bringing everyone together and we hope that adding IP protection into the mix demonstrates it doesn't have to be a dry subject, just one that adds value for all."
Vivid, Character Options and Wynne-Jones IP join the already announced Hasbro, TOMY and Alpha in being involved in this year's Mojo Pitch.
More companies are set to announced in the coming weeks, and Mojo Nation will be publishing a wish list for participating firms, outlining what each company is looking for in terms of product, ahead of the event.
To join Hasbro, Alpha, TOMY, Vivid, Character Options and Wynne-Jones in seeing designers at the Mojo Pitch, email Billy Langsworthy at billy@mojo-nation.com.
For more information on the Mojo Pitch, or to book your ticket, head to: https://mojo-pitch.com.
For more information on the wider Play Creators Festival, head to: http://playcreatorsfestival.com.