Vivid's Lauren Mayor on how a career in toy design means never having the same day twice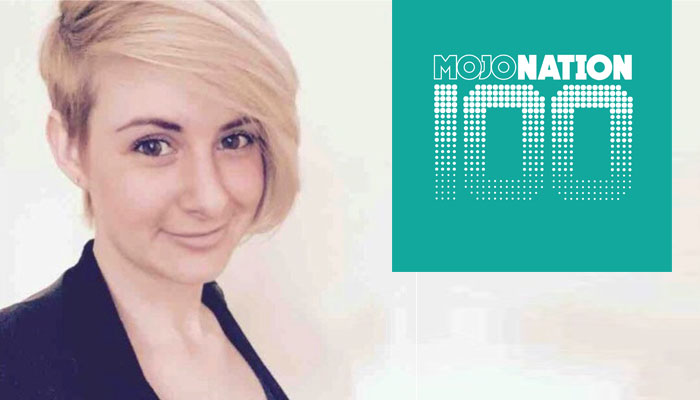 As nominations are open for the 2019 edition of the Mojo Nation 100 – a listing of 100 figures in toy and game design that have had a great year – we're speaking with some of those who made it into the book earlier this year.
Lauren Mayor is Innovation Creative at Vivid Imaginations, and cracking the Rising Star category of this year's 100, 2017 saw Mayor handle product development across the Disney and Crayola brands, and she is "doing an amazing job on both" stated one of her nominators."
We caught up with Mayor to find out more about how she got started in the toy space, and why she believes it's a great industry for a designer to work in.
How did you get your start in the world of toy design?
I applied for a year-long internship at Fuse, the toy inventor group, through my university. It was a fantastic year and after that, I never looked back!
How do you stay creative?
I find I'm most creative when I'm throwing around ideas with other people and scribbling on some paper – it's amazing what can come from a 'sort-of' idea within a couple of minutes! If I'm struggling with an idea, sometimes all it takes is switching tasks and coming back to it another time; nothing comes from trying to force creativity.
What makes this industry a great one for designers to work in?
One of the things I love about the toy industry is that I've never had the same day twice. Everything changes so rapidly and no two projects are ever the same, so I get the opportunity to really flex my creativity and use a whole range of skills. It's a fun, dynamic and exciting place to be; I design toys for a living, how cool is that?!
From a design point of view, is the world of toys and games in a good place creatively at present?
Absolutely. It's really exciting to see new innovation everywhere, not just in the physical products or packaging, but also in user experiences. It's also great to see more and more technology (not just electronics, but materials too) being utilised; I can't wait to see what's going to come up next.
To nominate a designer for a spot in the 2019 edition of the Mojo Nation 100, click here for all the information.