Vivid's new Goliath Games Division to launch 20 new games in 2019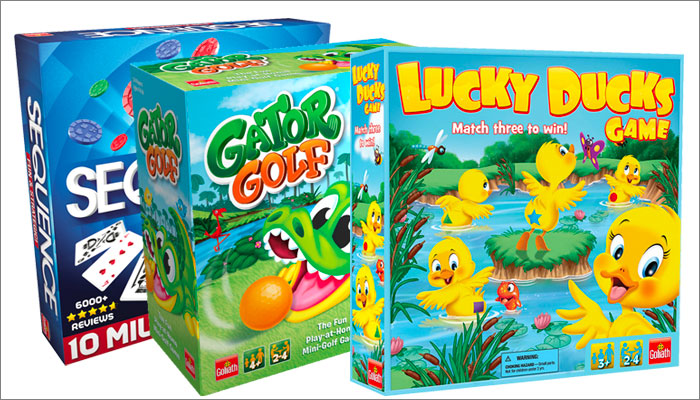 Vivid's re-launched Goliath Games Division is set to launch 20 new games across pre-school, kids' action, family and party games in 2019.
"With a new, comprehensive range designed to maximise the Games opportunity for our UK customers, we are tremendously excited about 2019," said Nick Thomas, commercial director at Vivid Toy Group.
"The Goliath range is already well-established within Vivid so this relaunch represents a natural step for the company to demonstrate our commitment to growing the Games Market in the UK."
Vivid already distributes some of the most popular Goliath games in the UK including Wordsearch, Wordsearch Junior, Shark Bite, Foxy Pants and SSH! Don't Wake Dad.
Thomas added: "This re-launch represents a significant step in strengthening our offering and competitive position within the UK Games market. With almost 50% of our games portfolio already supplied by Goliath, and seeing excellent growth across Goliath's games within the last 12 months, we are in a perfect position to introduce new, exciting additions to the Goliath portfolio under our re-launched Games Division.
"We are particularly excited about Sequence, a huge success in America, along with children's games such as Gator Golf and Lucky Ducks."
Building on its existing range for 2019, the Goliath games range will also see Harry Potter brought into its licensed collection for the first time in what promises to be a huge year for the Wizarding World franchise.
Other additions to the range will be revealed during Toy Fair season.