Hasbro's Angus Walker on creativity, pitching and the key to successful inventor relations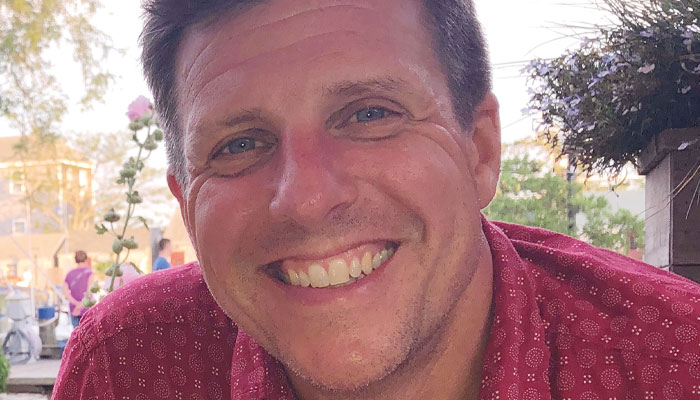 Angus, it's great to catch up. To kick things off, how did you find yourself working in the toy industry?
I've always been a toy nut. I love toys and I still have almost all of my toys from when I was a kid. That said, I never thought about toys as a career. I was in business school and it was the first year of the MBA internship at Hasbro. I applied for it because it sounded like a fun thing to do for the summer and 18 years later I'm still here! I was like "This is my tribe!"
In those 18 years you've worked across various teams within Hasbro. Has that experience proved helpful in terms of how you approach your current role in inventor relations?
Absolutely. When I joined the company, I started off in marketing, working on everything from GI Joe and Action Man to My Little Pony and Transformers. Then I had the opportunity to go back over to the development side, and I love using that part of my brain. In Inventor Relations, you have to understand what the brand teams are looking for and how they approach things, and having actually been in that role really helps. The unique experience I've had in leadership roles across both marketing and design and development serves me really well in this role – which is my dream job!
Yes, I imagine being able to bring that brand team experience into inventor meetings is something inventors must appreciate.
Well, one of the important parts of Inventor Relations is being able to represent both your company and the interests of the inventor. It's really important that we do a good job pitching inventor ideas internally. We're fortunate to bring these amazing ideas in; it's on us to represent the concept as best we can. Having been in a brand role before, it helps me advocate for inventor ideas because I know what's important to these teams.
Speaking of your time on the brand teams, can you remember your early encounters with the inventor community?
From the moment I started working with inventors, it was one of my favourite parts of the job. It's why I'm so happy in this role. My very first job at Hasbro was working on Furby, so Richard Levy – one of the main inventors – was an inspirational presence there for sure, but it wasn't really until I joined the games team in 2011 that I really got visibility to the broader community.
The games business is very much fuelled by inventors. Pretty much every classic game we have was originally an inventor concept. Right off the bat in that brand management role, I was working with some of the most revered inventors in the world, like The Game of Life inventor Reuben Klamer. Early on, one of the best experiences I had was working with Dan Klitsner and the team at KID on Simon Swipe. We worked hand-in-hand with them on that and it was so much fun. It ended up winning a TOTY for game of the year and I was hooked!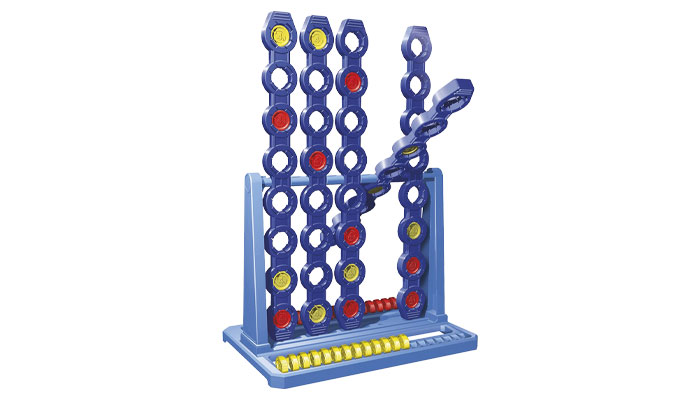 I love the creative energy of the inventor community. They're real risk takers who think outside the box and I find that really inspiring.
Is that partly why inventors are so important to Hasbro? That fresh perspective?
Culturally, Hasbro thinks of inventors as an extension to our own teams. We have incredibly talented people in-house at Hasbro, but an outside perspective brings a whole new element to the creative problems we're trying to solve.
And, as we've seen in recent times – with launches like Clue: Treachery at Tudor Mansion – this approach extends to working with new inventors too.
Absolutely. I'd never want to underestimate the value of our long-term partners but we are always looking for new ideas from newcomers to the inventor world. We want concepts and ideas that represent everyone that interacts with our brands. To do that, we have to cast a really wide net. New inventors often bring a perspective that can lead to amazing ideas. Our Spark platform is what this is all about.
This is Spark.Hasbro.com… Your open innovation platform that allows anyone to submit ideas to Hasbro?
Yes. It can sometimes be hard to pitch to big companies, and we're taking small steps to take down some barriers. We want to open up our availability to as many people as possible. The platform is available to people in the US, Canada, the UK, Australia, New Zealand and Hong Kong – and we'll be rolling out to more territories soon. We want to make it easy for people to submit their ideas.
Let's talk pitching. What makes for a successful pitch?
Conceptually, it's really important for inventors to know the 'why' behind what they're pitching. Being able to articulate why something is a great idea is key. There's always a bit of a gut feeling around knowing a great concept when you see it, but if you can explain how it solves a problem or creates a new opportunity for the business, that's powerful. And, of course, it has to be really fun.
Process-wise, having a really great video is important. And do your homework! It's always a challenge if someone shows you a concept that we launched last year.
What's the key to successful inventor relations?
Good communication. Whether that's being honest in a meeting or continuing that approach throughout the process. One of the most frustrating things for inventors is when they feel they don't know what's happening, or that they aren't kept in the loop with changes. Over-communicating rather than under-communicating is very important.
And does that go both ways?
I think it does, actually. It's important that inventors let us know if something's working really well or not working well so that we can make things better. At the end of the day, I want people to come to Hasbro with their best ideas first. The only way to do that is by being a partner that people want to work with.
Are there any recent launches that you feel highlight Hasbro's approach to working with inventors?
In the games space, there's been some really great stuff. Two fantastic examples are IDEO's Connect 4 Spin and Just Playing Games' line of Clue escape-and-solve games. IDEO is obviously an established partner, but we found the Just Playing Games team through the Spark site. It highlights the two ends of the spectrum of how we love to work with inventors.
Angus, this has been fun! Last question… How do you fuel your creativity?
I'm somebody that goes down rabbit holes… All the time! I love to consume information and I have a lot of hobbies; everything from cycling to restoring old cars to cooking… The process of learning about seemingly unrelated things sparks my creativity. Something that doesn't seem particularly novel in one context could be really disruptive in another.
–
To stay in the loop with the latest news, interviews and features from the world of toy and game design, sign up to our weekly newsletter here