Westley Ciaramella on how invention studio Catapult Concepts thrives on a blend of skills, a fast pace and sheer chutzpah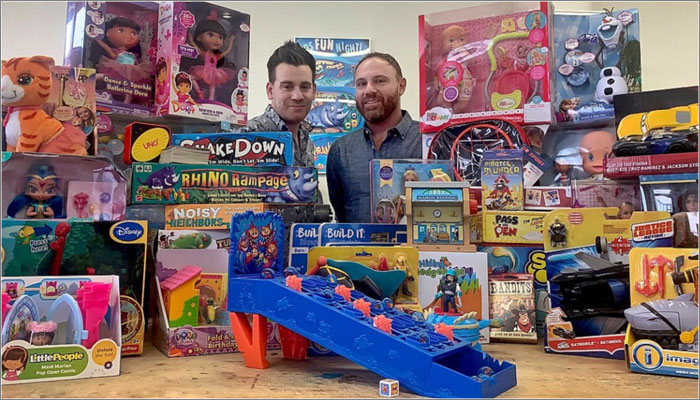 As co-founder of Catapult Concepts, Westley Ciaramella's invention studio generates and sells new toy-and-game concepts to a number of major manufacturers.
We caught up with Westley to hear how his career thrives thanks to complementary skills, a fast pace – and chutzpah!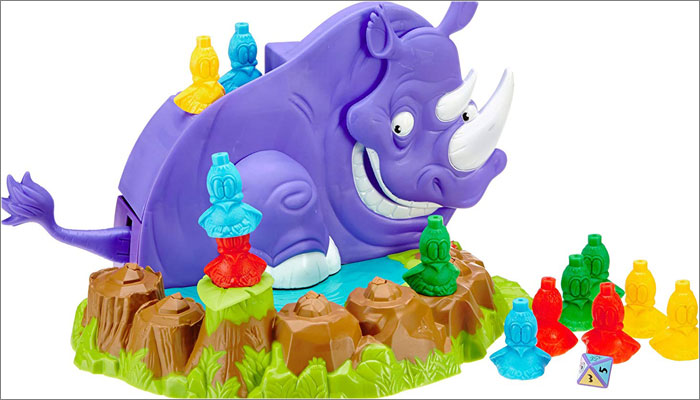 What was your favourite toy or game growing up?
I loved games as a kid! Monopoly, Parcheesi and Rummy 500 make for great family-time memories. Stand out plastic kids games I played often were Topple and Connect Four. Although, by age seven, I was creating original, and – as I remember – fun games. They became my go-to.
You had the invention bug young… What led you to this industry?
I attended the Fashion Institute of Technology as an illustration major. After two years, students select their major for a Bachelor's degree. I applied for the toy design program. I was so excited to be accepted!
Then, on the very first day of the August luncheon meet-and-greet, I met Keith Millman. We became instant friends that excelled in the program. We both graduated into the toy industry… Keith landed at Big Monster Toys in Chicago, I landed at DSI Toys in Houston. After two years, Keith reached out to me about starting a company.
You teamed up to start Catapult Concepts in 2004. How do you like to work?
Keith and I work in our office Monday to Thursday; regular business hours. We have complementing skills… I'm creative and artistic while Keith is mechanically inclined and business savvy.
That suggests your dynamic moves forward quite naturally? You don't butt heads all that often?
No; it's less a "No, no, yes, yes…" environment, more of a Q&A ideation approach. I'll grab inspiration from anything, so randomly throughout a day, I ask Keith a bunch of "What if…" ideas.
If we want to understand your full process, can you talk us through it?
I give Keith a "What if…" idea. If it's viable, Keith mocks it up quickly so we can play with it. If it seems fun, we go for it!  We spend no more than seven working days on an item. While I'm designing it, Keith figures out the mechanism. Once built, it's painted, stickered and made ready for a sizzle video that I shoot and edit.
It's fascinating to hear that you work so quickly. What drives that pace?
We're a two-person team and try to submit a minimum of three concepts per meeting. Our client meetings range from kids' games, fashion dolls and action figures to adult social games and pre-school toys. We try to give each brand a full month of our time before pitching and switching gears to a new brand. Sometimes companies need additional development from us – which we're happy to do – but it does slow down our frenetic flow.
And in terms of inputting your "What if…" moments, what's the one idea-generating tool you couldn't work without?
New York! For me ideas are based on inspiration. I live in Brooklyn, the coolest borough of the busiest city in the world. I open my eyes and draw inspiration from everywhere!
Can you give an example of that; of drawing inspiration?
An example is Noisy Neighbors! I live in a Brooklyn apartment, and I see humor in every situation. A real noisy neighbor is a nuisance – but in my case, it's inspiration for a game.
Sounds like creativity abounds! What stops you then; what's your creative Kryptonite?
Boredom!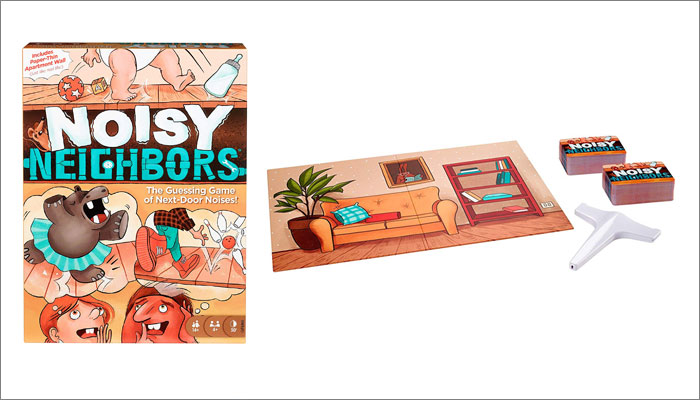 So Noisy Neighbors is a game, Piranha Panic is a game…. Rhino Rampage too… With your game names, you obviously allow alliteration… How important is having the right name?
A catchy name – easy-to-say, easy-to-remember – is a great way to market an item. Many times, even if the name we give a toy is catchy, a company will change it to give it an alliteration or rhyming title.
Catapult Concepts has been going for over 15 years. What's been your biggest professional achievement?
The first invention that we started to work on still reigns as our biggest commercial success. Piranha Panic was a game I dreamt up… Keith knew of a way that the simple idea I had – of flipping fish to eat marbles – could be manufactured with the right partner.
It's a clever mechanism: parts of the board flip over to reveal piranhas; as if they've eaten the fish marbles…
Yes… So for our first meeting in 2004 we flew to Mattel in El Segundo and pitched five games. Piranha Panic was our closer – and it wowed the room. After a few months, though, it was passed on, and returned to us. We were pretty shocked, and without anything to show at the 2005 New York Toy Fair, we picked up our heads, put on a smile and attended all the events.
You were putting on brave faces but you effectively had nothing to sell?
Yes! Then – at a Bang Zoom party – we bumped into the Mattel team we'd met with. Keith brazenly shouted over the crowd to a marketing person, "I can't believe you sent Piranha back!" She seemed stunned and turned back to the VP of marketing, who didn't realise it had been returned. After that, Mattel asked for it back! It took months of testing, but in August of 2005 we went to contract on Piranha Panic… Still selling in South America, to date Piranha has exceeded five-million pieces!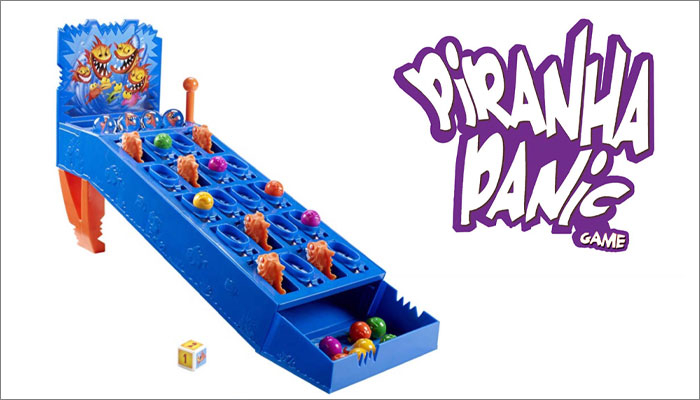 Cracking story… The chutzpah! Didn't expect that at all… That aside, what's the most unexpected thing to happen to you, professionally?
Our entry into the industry being a success! The inventing community welcomed us with open arms… Companies like Spin Master and Mattel immediately pulled us into their team circles. Inventing is as challenging as it is rewarding. For every one contract, there are at least 20 rejections, but it's all worth it! The rollercoaster ride continues and I don't want to get off!
Westley, that's exactly how we feel about this chat with you… It's Toy Fair season, though, so we know you must have more important things to do than talk shop with us. Thank you!
—–
To stay in the loop with the latest news, interviews and features from the world of toy and game design, sign up to our weekly newsletter here