What is the Future of…?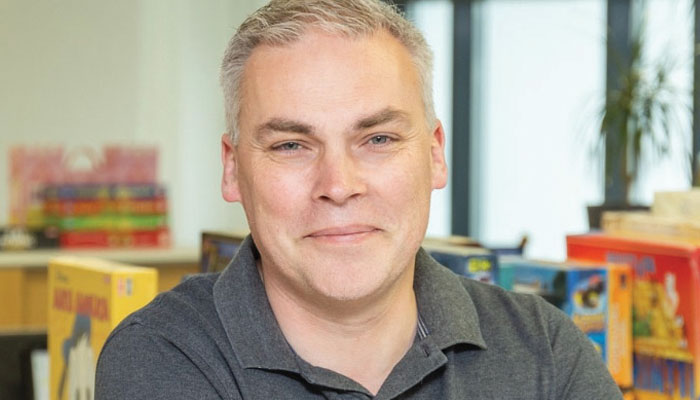 Pretty much all toy and game inventors are trying to predict the future of how people will be playing in the next one to five years. It's very easy to fall down the rabbit hole of macro, micro and meaningless trends; trying to decipher what those really mean for the consumer and companies alike. You can easily convince yourself that this or that trend – if hit head on – is going to pay off, but for anyone forecasting the future it can be like playing darts on a spinning base with your eyes shut.
So, is it worth looking at trends at all? Well, it can be, but you need to be pragmatic and realise that 95% of consumers you're aiming at won't really understand the trends that are slowly influencing them on a global scale often for many years. However, there are a couple of routes that seem to have more success…
The first is hot third-party licences, or companies licensing new brands into their portfolio. Keeping an eye on what TV shows or movies are in production, or what's planned, gives you a feel for what companies might be interested in if they own the rights that cover those properties. Also, if a company licenses a brand, they might need new ideas very quickly so it's worth keeping an eye on the pages of Mojo Nation – and Brands Untapped – to get some insights.
Second is to focus on the micro trends, which are more obvious to the consumer as they're the hot news. That said, this can be a very tricky thing to achieve. As an inventor, you need to design something and then get a company to buy into that trend, manufacture it and ship it. By the time it hits the shelves, real or virtual, there's a good chance that trend will be as relevant as 'Covfefe'.
"Trend spotting is important but don't bet your whole idea on selling that trend into a toy company."
So how on earth do you have any idea what you're doing is going to make any sense? Well, anyone who has that playbook sorted please drop me a line! However, it's easy to get hung up on the latest trend and forget what makes us humans tick. We work in the business of 'cool' and 'fun' and although both of those can be related to what's current, there are also some core human traits that influence how we react to something.
Surprise: It has some unusual or magical effect that surprises you. Something that's not as predictable as you were led to believe when you first saw it. We love to be surprised and we love to share those surprises with others. When we get a surprise, we actually freeze for 1/25th of a second, then our emotions are fired up about 400%. If it's a nice surprise, then happiness and joy take centre stage in the brain. Finding repeatable moments of surprise can come from physical action and mental gymnastics.
Winning: We all have a level of competitiveness in us. We see that many recent games have focused on co-operative play, but you're still competing against the game. We get dopamine hits in different ways, not just when we complete something but in the process of doing it as well. When you record small wins, when you share success with others, when you learn to focus on one task… If you think about it, these are all key parts of many good games.
Social: Many people are more social than they've ever been in terms of sharing what they're feeling, what they've been doing or what they're planning to do; of course mainly on social media. However, physical social connections have been tested too – and no more so than over the last few years. Humans share mirror neurons that unconsciously match others' emotions whenever we're actively engaged in storytelling and listening. This is most easily done when we're physically present, so think about those play experiences that let us individuals shine and really connect with each other.
So, in summary, trend spotting is important but don't bet your whole idea on selling that trend into a toy company. Most know that, at the end of the day, these trends tend to come and go, so it's important to get the fundamentals right.
–
To stay in the loop with the latest news, interviews and features from the world of toy and game design, sign up to our weekly newsletter here