What sparks original ideas? Richard C. Levy and Ronald O. Weingartner invited veteran inventors to answer!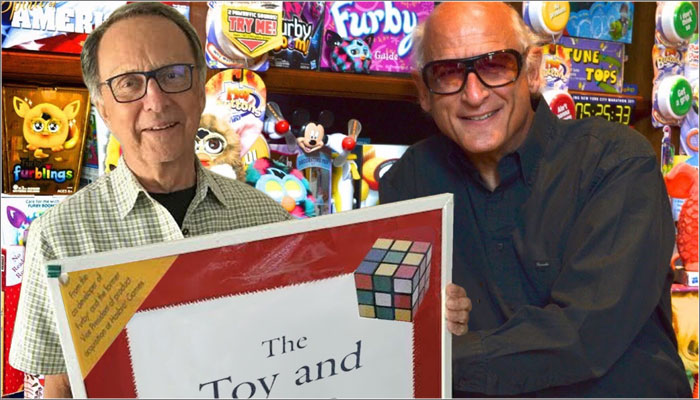 By nature, toy and game inventors are idea people… People who've deserted traditional thought and structured work for spontaneity and unrestricted creative license.
A major part of their being creative is the ability to define and design ideas as unique, attractive playthings that engage and entertain significant consumer segments. These are key first steps to using their creative skills to expand an idea into an appealing form…One that attracts and easily resonates with age-appropriate audiences.
It's an ongoing challenge to envision an idea, then design and develop it into what will seem like a 'Eureka moment' to a marketing partner and – ultimately – to significant numbers of consumers. This moment, an important first step in toy and game inventing, sparks to clues found in fresh idea sources. Once found, inventors use their creativity to nurture the best idea into a WOW plaything.
We should have titled the 'Inventor Profiles' section of our Toy and Game Inventor's Handbook "Ideas 'R' Us"… An important piece of each of the 80 professional inventor profiles was their answer to the question: "What sparks original ideas?"
While not all of them are still with us, their advice should be absorbed by anyone with aspirations to find success as a toy and game inventor. Some inventors' defined idea sources may seem a bit obtuse and off the wall… But you can view all of these as sources that have worked for successful predecessors in their search for the next unique plaything. So… Culled from the 'Inventor Profiles', here are ten answers to the question, "What sparks original ideas?"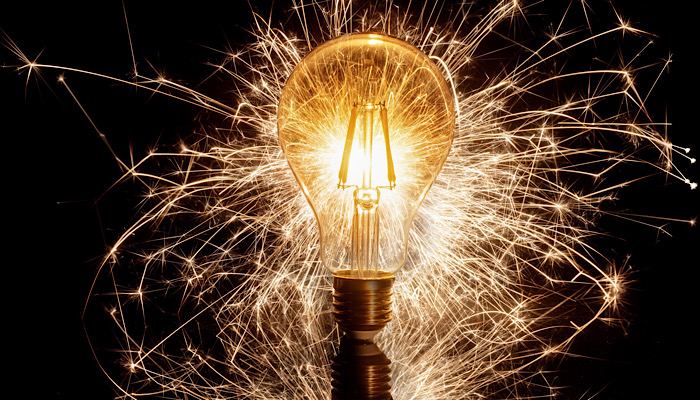 Howard Wexler, Connect Four
A misconception by lay people is that the inventor walks around and, like magic, an idea is born. For me, what works is thinking about an area or general plaything that I'd like to invent. I believe that subconsciously what I've loaded my mind with eventuates into a specific invention. So, I basically believe you have to be thinking in a particular area to trigger a unique concept.
Ralph Baer, Simon
Working on one thing that suggests another. Discussing ideas with associates that lead to unforeseen 'eurekas'. Looking for an application for some new, low-cost piece of electronic hardware that opens up novel product opportunities.
Eddy Goldfarb, Stompers
Bills. These help, but it could be anything we encounter in our daily lives.
Dan Klitsner, Bop It!
Lots of little things that catch my eye. Toy company wish lists inspire sparks of ideas simply by asking for concepts that are new. The first spark is very subliminal, pulled from the gut. The rest of the idea evolves during the mockup and play.
Steve Rehkemper, AirHogs
Everything in the environment outside the normal operations of conventional businesses… And reading about Thomas Edison and other inventors where I learned that inventors worked a lot and failed a lot.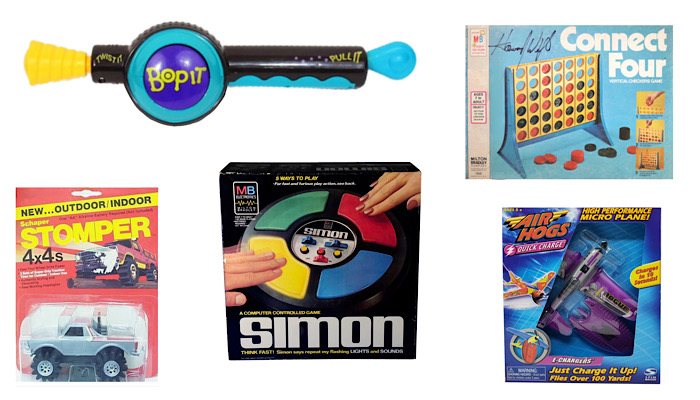 Elliot Rudell, Weebles
Staying in "look-everywhere-at-all-times-for-a-great-idea" mode… Seeing other great ideas, often in other industries, and getting motivated or challenged by their cleverness or technology usage. Necessity. A client is coming out to see product and, dang it, we haven't any!
Michael Satten, P.J. Sparkles
Life experiences! For example, watching my son, as a toddler, trying to manipulate a hard, inflexible baseball glove, led to our developing a soft, fabric baseball glove with features that we licensed to Playskool.
Joe Wetherell, Floam
An original idea can come from anywhere. Another toy, a movie, a conversation, a relationship, a real-life experience – all can spark the original idea. The way to make that spark into a flame is to work on it. The act of working on a concept will change, direct, and refine the concept – if you're lucky. If you're not, you'll learn from failure. This worked for Edison and DaVinci… If you can't explain your idea to someone not involved in the concept, then you don't really have an idea. Execution is the name of the game. The real creativity comes in execution.
Adam Wolf, Play-Doh Seaside Playworld
Lack of sleep! Seriously, if I knew it, I'd bottle it. I know what kills an original idea: conventional concerns for cost, size, difficulty of manufacture, and especially the dreaded 'Not Invented Here' syndrome.
David Wyman, 1313 Dead End Drive
I don't believe in the darkroom theory of inventing, where someone comes up with an idea from thin air. We're products of our environments, and the really clever inventors take a spark from anything or anywhere – then play with it until it catches fire in their imaginations.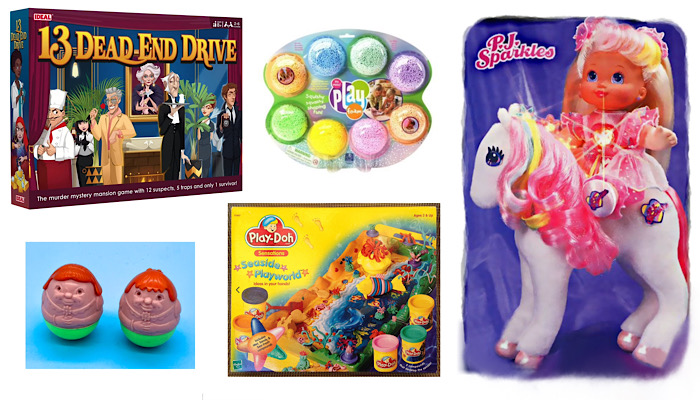 Quite telling from the 80 profiled inventor experiences is what they do with all the ideas garnered from their idea sources. These inventors know winnowing down vague ideas to working/playable prototypes is key to inventing success in the business of licensing new playthings.
In each annual cycle, the pros know to take only very special ideas to a more tangible concept stage and beyond. Our inventors know that – as creative wheels continue to churn and kick into overdrive – many hours can pass as concept details take form into a prototype. However, despite the promising beginning of new concept rates reported by these profiled inventors, some report a drop rate as high as fifty percent for what was thought to be promising new playthings that only become discontinued creative ventures.
Inventor Profiles is an important part of The Toy and Game Inventor's Handbook (3rd edition – eBook). Information on toy invention can be gained from many avenues, i.e., books, trade shows, creative seminars, academic classes, podcasts, and, of course, the internet. But in this 1-stop reading, valuable keys to invention are seen through the eyes of 80 inventor veterans. Their profiles are timeless composites of how successful predecessors have navigated the difficult but rewarding world licensing of new playthings. The Profiles and The Toy and Game Inventor's Handbook are treasure troves of need-to-know details on how to navigate the exciting world of the toy and game business.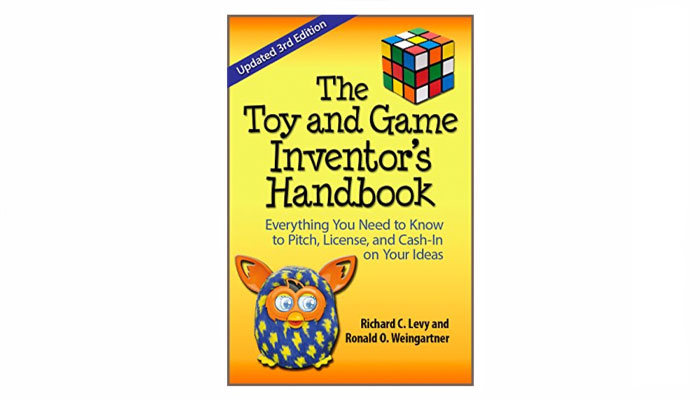 About the Contributors
Richard C. Levy is an inventor with a flair for marketing. Among his best-selling games are Adverteasing from Cadaco; Men Are from Mars, Women Are from Venus by Mattel, Chicken Soup for the Soul by Cardinal and – most recently – BrainBolt Genius with Educational Insights. Toys include the global phenomenon Furby, from Hasbro.
Ronald O. Weingartner experienced nearly 30 years in the industry with Milton Bradley and Hasbro, including a stint as Vice President of Inventor Relations at Hasbro Games.
The third edition of Richard and Ron's Toy & Game Inventor's Handbook includes templates for an option and license agreement. The license agreement is annotated by experienced inventors and agents.
Here's what people say about The Toy and Game Inventor's Handbook, which hit #2 on Forbes list of the 33 Best Books Recommended by Shark Tank Entrepreneurs:
"More than peeking behind the veil. Richard and Ron shine a klieg light on the heretofore private world of toy and game invention, licensing and marketing. A must read for anyone who ever wanted to dance the dance and collect the coin."
Brian Hersch, licensor of many games including Taboo and Outburst.
"This is an essential book for every inventor who creates toys and games, and for corporate executives who license and market them."
Greg Hyman, co-inventor Tickle Me Elmo, Talking Barney and many other toys and games.
"Richard and Ron bring a combination of 60 years of experience in invention and licensing, and obvious passion for new ideas to the most carefully researched and well written inventor resource I have read… A must-have volume for aspiring inventors."
Stevanne "Dr. Toy" Auerbach, Ph.D.
"A treasure trove of information… Encyclopedic in scope and depth. Just about any question you could imagine isn't just answered but explored from several angles."
Richard Pachter, The Miami Herald.
–
To stay in the loop with the latest news, interviews and features from the world of toy and game design, sign up to our weekly newsletter here