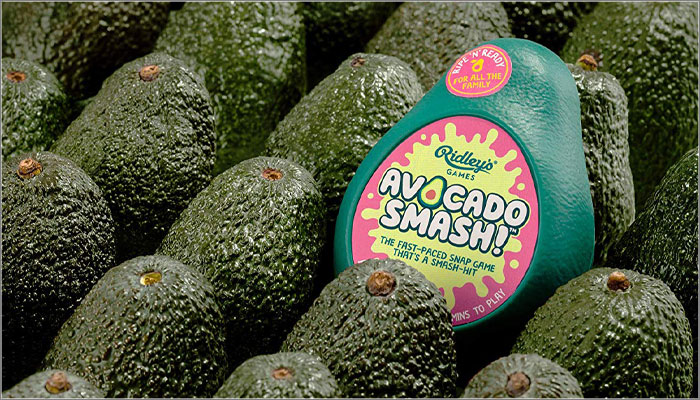 Wild & Wolf has seen its Ridley's Games division – and in particular, its Avocado Smash game – enjoy successful global expansion.
Selling over 30,000 units in its first year, Avocado Smash was the top bestselling SKU for Wild & Wolf in 2018, and this year has seen significant orders placed for translated versions of the game.
There are now translated copies of Avocado Smash in Hungary, Israel, Poland and Korea, and Wild & Wolf says that the success of Avocado Smash amongst its new international distributors has led to more orders across Ridley's own IP games, including Peach Snaps, Nope!, Sumo Slam and Selfish: The Space Edition.
"I think the translations are just the tip of the iceberg, and that the translated editions will really resonate and gather momentum within these newly tapped markets," said Wild & Wolf's APAC international sales manager, Jay Newton.
"I'd credit our success to our professionalism and flexibility to work on FOB orders and crucially our ability to localise and adapt games wherever relevant."
Wild & Wolf's commercial director, James Portman, added: "We're so pleased with the incredible growth that Ridley's has seen over the past year. Since we first launched own-IP games in AW18, including bestselling Avocado Smash, the brand has gone from strength to strength.
"We're excited by the continuing opportunities for expansion, not just in new markets but also major licensing deals that will really put Ridley's on the map as a key player in the global games industry."