WildBrain CPLG eyes toy partners for Supercell's Clash of Clans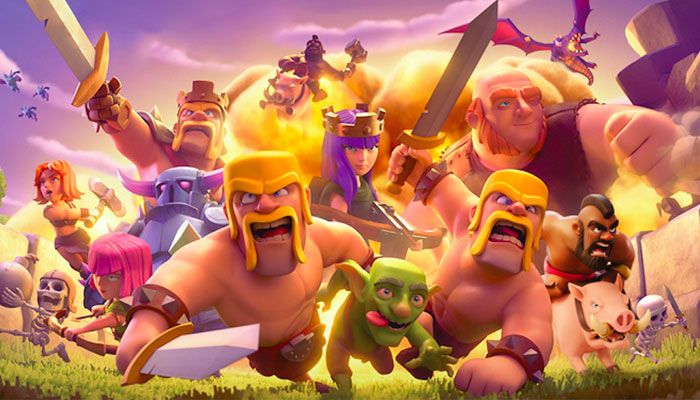 WildBrain CPLG has partnered with Supercell to create the first-ever licensing program for the World of Clash gaming franchise.
Under the partnership, WildBrain CPLG will represent global licensing rights (excluding China) to Supercell's online multiplayer strategy game, Clash of Clans, together with its spin-off game, Clash Royale.
Target categories includes toys, apparel, publishing, promotions, gifting, collectibles, consumables and housewares.
"Supercell's hugely successful World of Clash franchise set the gold standard for online strategy games, capturing the imaginations of millions of fans around the world, who love the Clash of Clans and Clash Royale brands," said Maarten Weck, EVP and Managing Director at WildBrain CPLG.
"We're thrilled now to enter into this partnership with Supercell to launch a new licensing program for these iconic brands. By leveraging our truly global licensing reach, combined with our deep expertise in local territories, we aim to build an offering across consumer products and experiences for Clash of Clans and Clash Royale that will bring their legions of devoted fans around the world exciting and entertaining new ways to celebrate and engage with these legendary brands."
Andrea Fasulo, Head of Global Licensing at Supercell, added: "The World of Clash continues to grow through new games, content, experiences and now, products. We are thrilled to be partnering with WildBrain CPLG to expand Clash fandom and lead the franchise to new levels of success.
"With some of the most beloved and recognisable mobile gaming characters of all time, there is an incredible opportunity to dive deeper into the rich characters and unique worlds from Clash of Clans and Clash Royale, with product lines that will excite the games' most passionate and dedicated players, reach new audiences and continue to grow the Clash brand."
–
To stay in the loop with the latest news, interviews and features from the world of toy and game design, sign up to our weekly newsletter here