WildBrain CPLG's Jasen Wright on the "enormous potential" of Chip & Potato – and what's next for Strawberry Shortcake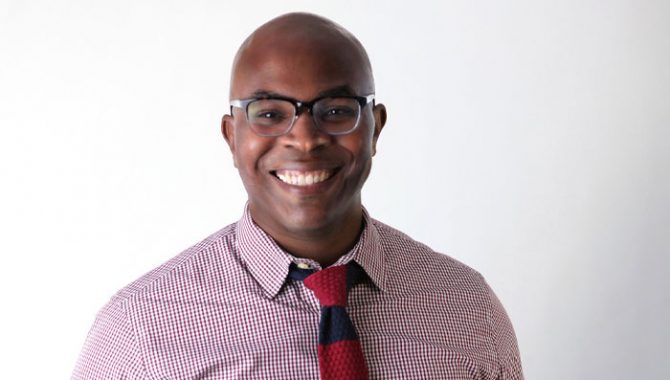 Jasen Wright – VP North America at WildBrain CPLG – talks us through his approach to crafting brand extensions for the likes of Strawberry Shortcake and Chip & Potato…
Hi Jasen, great to catch up. Some people we speak with always knew they wanted to work with brands, while others seem to fall into it. What was your route in?
I definitely fall on the side of those who tripped into licensing. I started out in college fundraising, working at my alma mater, Hamilton College, and then also at Columbia University. I was initially interested in learning more about marketing and came across licensing because the Chairman and Co-Founder of Beanstalk – Michael Stone – is also an alumnus of my alma mater… So it was all just by chance!
You have vast experience in the industry having worked at places like Beanstalk, ABG and now at WildBrain CPLG. How would you sum up your approach to crafting brand extensions?
I always want our work to be found in consumers' cabinets and closets – we want to establish our brands into their everyday routines and occasions, becoming truly part of their daily lives. This means that brand extensions should be based on a real need or a desire. Obviously, there are different strategies and approaches, but at the end of the day it's really about being in cabinets and closets in households around the world.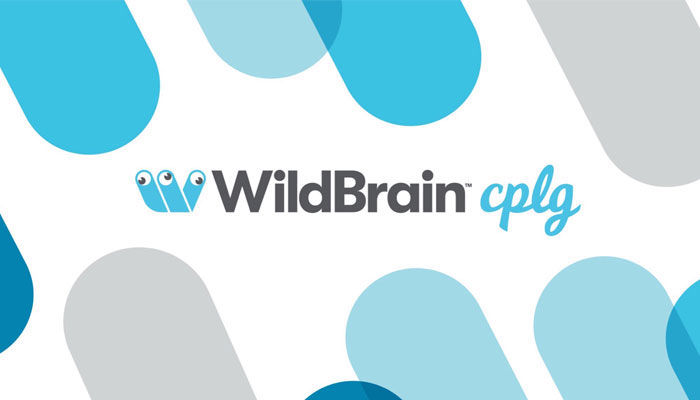 Cabinets and closets – like it! And how important is effective design to all that?
Design is one of the most important factors in terms of longevity of a brand, and it's not just about how a product looks, but also about how it works.
Additionally, it's about whether that item solves a particular problem and if it offers a solution for consumers – this is the case across so many forms of design, whether it be industrial design or commercial and cosmetic. Innovation and ensuring that we're meeting a particular need for the consumer is really at the forefront of our design approach.
You joined WildBrain CPLG last year. What have been some of the early campaigns you've worked on – that you're allowed to tell us about!
Well, there are some we can't tell you about just yet and some we can!
One I can tell you about is the work we've been doing across WildBrain-owned brands, including Strawberry Shortcake, which is back with a cool new look and confident, savvy attitude for today's kids. We're taking the brand into the hearts and minds of consumers once again, with a colourful licensing programming spanning everything from apparel with PacSun, to publishing, health and beauty, bedding, sleepwear and of course toys.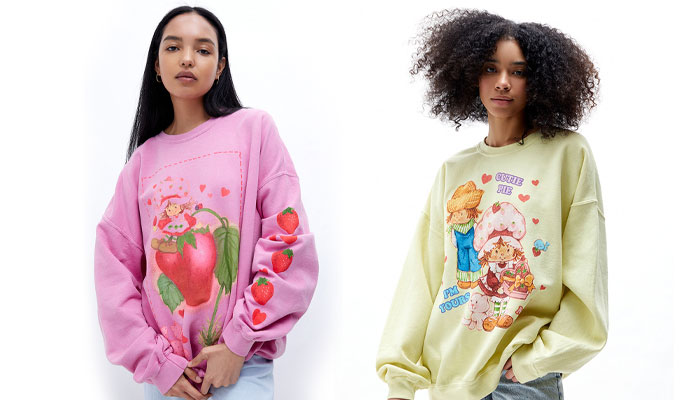 Teletubbies is another hugely popular property that we've been busy working on. The brand is celebrating its 25th anniversary this year and we've got some great partnerships in the works, particularly in the fashion category.
It's also a very exciting time for Chip & Potato – we've recently announced JAKKS Pacific as the brand's first master toy partner and there's lots more to come!
Do you find brands – even the ones outside of kids' entertainment – are looking to be increasingly more playful with their IP and brand extensions?
With the exponential growth of new social platforms such as TikTok, brands are, more than ever, utilising digital and social media in playful ways to make sure they are relevant and part of everyday narratives.
Brands are increasingly turning to playful licensing collaborations to maximise trends and be part of social conversations. Licensing opens up opportunities to extend your brand and tap into particular conversations or trends – whether that's a mash-up in apparel, toys, or a surprising collaboration in the food and beverage category.

I wanted to ask you quickly about the pre-school brand Chip & Potato. Toys arrive for that show from JAKKS Pacific this year and I know there's lots of activity planned.
Yes – Chip & Potato has enormous potential for brand extensions in a number of categories. The series has seen great success on Netflix, having recently been greenlit for a third season and three seasonal specials.
It continues to be a top property among pre-schoolers, who love its great themes and exploration of what it means to be a kid. This gives us an exciting opportunity to be able to use the brand to tell a story and teach important lessons to young fans. We'll certainly be aiming to do this within our toy partnership with JAKKS Pacific.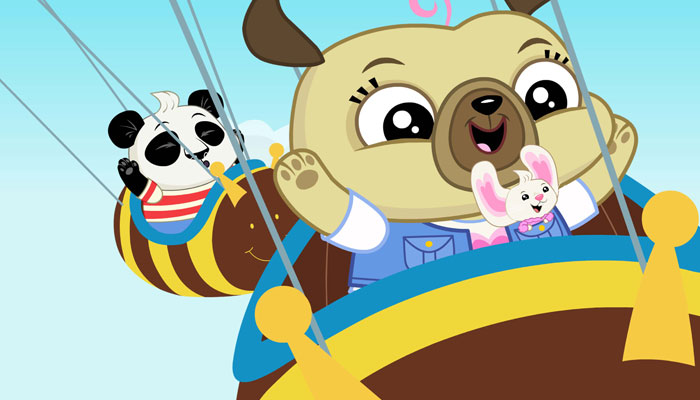 Chip & Potato is also a brand that allows us to look at other categories, such as apparel, bedding, games, puzzles, and the homewares category – all the things that can be hugely important to kids at an early age. We'll have more details to share on partnerships soon!
We'll keep our eyes peeled. Sticking with kids' brands, you've recently given Strawberry Shortcake a revamp. The brand started life in greetings cards back in the Seventies and of course is huge in toys. Why do you think it's endured over the decades?
It's endured largely because it's authentic and true to itself. It has always been consistent in its core values. Yes, the brand has evolved in its look and feel over the decades, but it has always had the core themes of sweetness and friendship in place, and this flows through to a child's love for a particular doll or character.
Those are all things that remain true to the brand that we're extending through WildBrain's all-new series, Berry in the Big City. It retains what makes Strawberry Shortcake special – her bond with her closest friends, her playful spirit and of course her joyful strawberry motif – while also aiming to inspire today's girls with relevant and empowering themes of diversity, sustainability and entrepreneurship.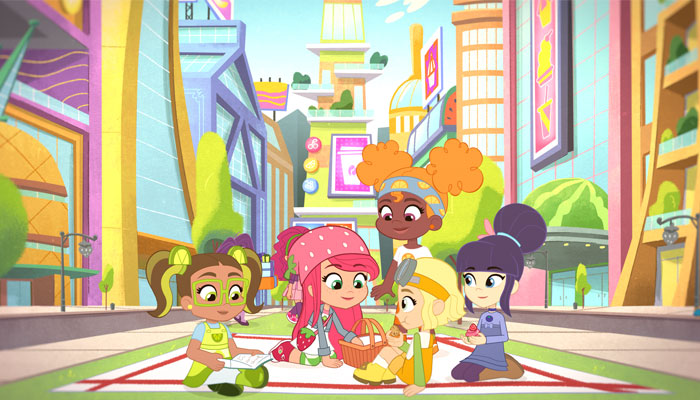 Today's moms who enjoyed Strawberry Shortcake when they were children have a great fondness and a sense of nostalgia for the brand. In fact, the classic Strawberry Shortcake – with her bonnet and bloomers – remains a popular licensing property for this demographic.
With the new Strawberry Shortcake, we're providing a bridge for moms to share that fondness for the brand with their kids in a way that is relevant to families in the contemporary world.
One last question! How do you fuel your creativity?
For me, it's all about continually looking at innovation and finding unique ways to approach brand extensions – whether that's identifying a particular problem consumers may be having and creating something that solves the issue… Or finding creative and surprising ways for consumers to experience and enjoy their favourite brands.
In all that we do, though, it's important to keep it creatively authentic and ensure a brand's core values or DNA remain at the centre.
Jasen, a huge thanks again for taking the time. Let's do it again soon!
—-
To stay in the loop with the latest features, news and interviews from the creative community around licensing, sign up to our weekly newsletter here