WIT unveils Inventor nominees for 2018 Wonder Women Awards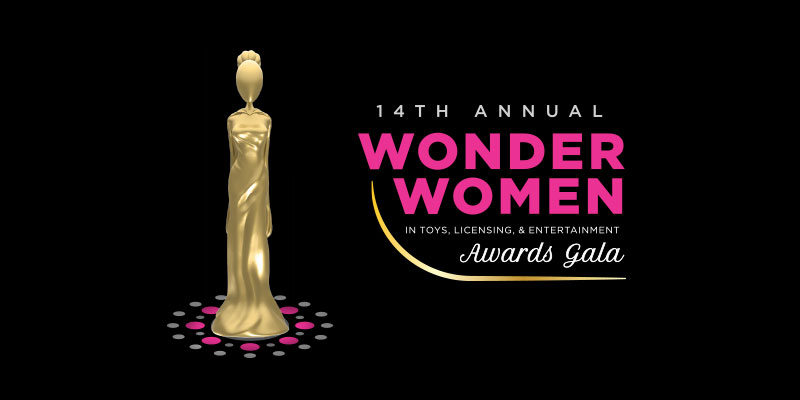 Women in Toys has unveiled the nominees for next year's Wonder Women Awards.
In the running to scoop the Creator/Inventor category are:
Amy Pruzanksy, VP, Global Advanced Concept Team, Spin Master
Laurel Wider, Founder, Wonder Crew
Meghan McCarthy, Head of Allspark Animation, Hasbro
Sydney Wiseman, Brand Manager, WowWee
Sohyun Park, Manager, Product Development, Disney Junior & Disney Baby, Disney Consumer Products and Interactive Media
Robin Sydney, President, Zorbitz
Elsewhere, WIT will induct Lifetime Achievement honouree Norma Rosenhain, Creata CEO, while Nancy Zwiers, EVP and Global CMO for Spin Master, will be given the Elise Lachowyn Mentorship Award.
"We are pleased to honour and shine a bright light on this year's accomplished honourees, finalists and award winners," said Genna Rosenberg, Wonder Women Co-Chair and CEO at GennComm.
"These dedicated leaders in business have curated remarkable achievements, and made impactful contributions in myriad ways – both through their work product, as well as by demonstrating a commitment to paying it forward to inspire those around them."
Coinciding with the North American International Toy Fair in New York City, WIT's Wonder Women Gala is the organisation's largest fundraiser. Last year more than 650 industry executives attended and contributed to funding WIT's valuable programming, which is focused on providing career growth opportunities for WIT's collaborative community of women working in toys, licensing and entertainment through education, empowerment initiatives and scholarships.
For the full list of categories and nominees, head to www.womenintoys.com/wonder-women-awards