"With Dog-E, we are reimagining robot dogs," says WowWee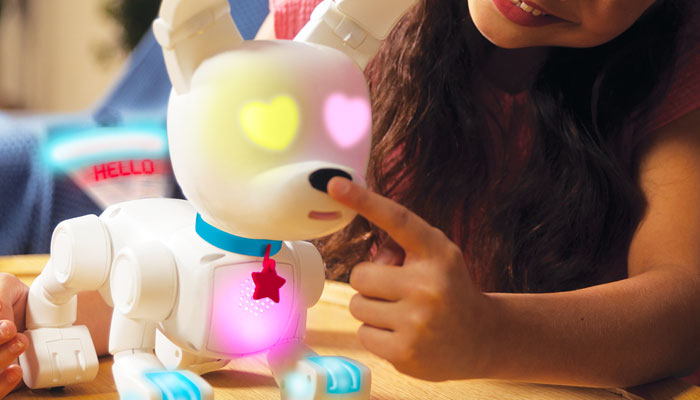 WowWee has debuted Dog-E, its new app-connected robot dog, at CES 2023.
Dog-E boasts life-like movements, audio sensors to hear sounds, touch sensors on its head, nose and sides of its body, and a tail that displays icons and messages to communicate. Each Dog-E is unique to its owner thanks to over a million possible combinations of colourful lights, sounds and personality traits.
When consumers turn on Dog-E, the all-white pup comes to life through the minting process, which reveals its unique colours and characteristics. The Dog-E companion app allows multiple members of a family to mint and save their own individual profiles in a single Dog-E.
By using the app, consumers can also train Dog-E to learn their name, program movements based on how they want to play and teach it their favourite tricks.
"We are excited to announce the launch of MINTiD Dog-E, as we combine cool, cutting-edge tech with social relevance, revolutionising the toy category for robots once again," said Sydney Wiseman, VP of Brand Development & Creative Strategy at WowWee.
"With Dog-E, we are reimagining robot dogs, thinking about the joy that a kid – or kidult! –will feel when one is 'MINTiD' just for them!"
Dog-E launches in the US and Canada this fall.
–
To stay in the loop with the latest news, interviews and features from the world of toy and game design, sign up to our weekly newsletter here