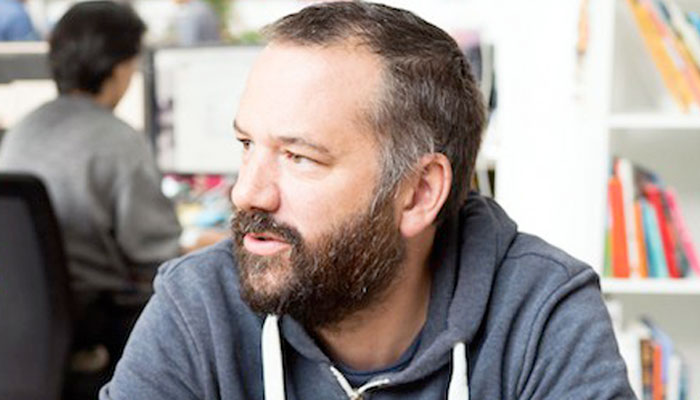 David Cadji-Newby, co-founder and creative director at Wonderbly, is set to talk through the design process behind the firm's award-winning personalised children's books at this year's Toy and Game Design Conference.
Kicking off Mojo Nation's inaugural Play Creators Festival, the Toy and Game Design Conference, sponsored by Hasbro, Alpha Group and Wynne-Jones IP, is a day set to inspire, enlighten and wow the industry's creative backbone.
With a line-up of exciting speakers from across toys, games, tech, film, TV and the wider worlds of playful design, the conference will unite designers, inventors and those interested in the creative industries.
"I'm excited to share the innovations we've made in storytelling and personalisation," said Cadji-Newby. "It owes as much to product design as traditional narrative."
Cadji-Newby's first job was in advertising, writing copy for TV, press and outdoor before he then moved into writing comedy for the TV for shows like Alan Carr's Chatty Man and The Armstrong and Miller show.
After having his first novel published, he was approached by a former colleague to help create Wonderbly (then Lost My Name), with the ambition of making the world's best personalised children's book. Since then, Wonderbly has sold over 3,000,000 copies, and the company has now published 10 ground-breaking personalised kids' books.
"I'm delighted to have David speaking at the conference this year," said Mojo Nation co-founder, Billy Langsworthy.
"As anyone that has read one of the firm's books can testify, Wonderbly has breathed new life into the personalised book space, and David session – 'Strange Tales and Twisted Narratives: Why making personalised books is hard, but worth it' – promises to be a real highlight of the Festival."
The Toy and Game Design Conference, sponsored by Hasbro, Alpha Group and Wynne-Jones IP, is taking place at London's Emirates Stadium on Monday, September 10th.
You can buy your ticket to the Toy and Game Design Conference here.
For sponsorship enquiries, email adam@mojo-nation.com.