World Alive's Amy Holden discusses Aqua Dragons, Soul Mates and industry attitudes around sustainability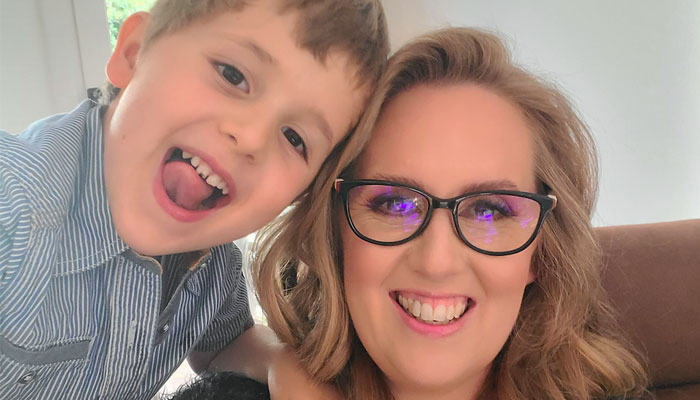 Amy, it's lovely to catch up. To kick us off, how did you find yourself working in the toy industry? Was it always part of the plan?
No! I didn't intend to come into the toy industry. I originally trained as a graphic designer and worked in agencies for around six years. Then I worked for a company that made management software for creative agencies, and while I was there someone bought a toy for me that I thought was really special.
I got in contact with the company in America that manufactured it and asked if I could buy it in bulk. I was looking to buy around 20 to 50 pieces, but they told me they only sold containers… I said: "How many fit into a container?" They said: "Around 10,000 to 20,000." I know it sounds a bit crazy but I sat down, thought about it and ended up setting up a business importing toys, before eventually developing my own products. So that's how I fell into the industry!
Amazing. What gave you the confidence to start designing your own ranges?
Well, bringing in somebody else's product was a test, because the commercial side of things wasn't my background at all – but introducing a successful product to a new country certainly opened doors. We had our system – import the product, store it here, stimulate the sale with B2C marketing and ship it out to different retailers. From there, I had a platform where I could experiment and take my own concepts to meetings… You just need one big-ish retailer to get behind you and that gets you going.
Also, my design background meant that it was a small step into the unknown, rather than a giant leap!
Absolutely. And what was the first product you developed?
The World Alive Insect Kits. It was a series of kits that allowed kids to raise insects. The inspiration came from my own childhood – I grew up in Australia where there's loads of bugs! Everyone talks about the dangerous bugs, but Australia is teeming with life – butterflies, ants, stick insects… When I moved to Europe, children appeared to be living more of a city life where they're a bit detached from nature. That's why I developed this range. It was quite successful; it got into Toys R Us in the UK and across Europe. We were focused on science and nature before it became a trend!
What was the design process like on a concept like that?
We collaborated with entomologists and biologists to prepare the habitats and write the instructions properly. Then we tried out protos for different materials and shapes of habitats. When we got that spot on, I flew to China for the first production run. It was an in-depth process, but it was fun to learn about it all and see the product range come to life and then take photos of them in store. They range was on sale for six years from 2005 to 2011, during which we sold hundreds of thousands of units.
Amazing. Did that experience steer you to focus the company on science?
Well at the time, we actually had more than one mission. One was the science and nature focus, and the other was on sustainability. We were making plant pots that would eventually biodegrade – but they looked and felt like plastic. This was 15 years ago, so because of the extra cost that comes with that kind of premium product, we didn't get full backing from consumers.
That said, in our own little way we'd like to change the world, so we've stayed in that arena, but we are starting to break out… We've launched some kids' yoga products, so while there's some science behind it, it's a step away from the nature theme.
Is it interesting having tried that sustainable range 15 years ago to see how industry attitudes towards eco-friendliness have changed?
Now it's an expectation, which is a good thing; I'm glad it's changing. That said, there's a lot of difficulties accessing eco-friendly materials, so it's a big challenge to create a line and be confident that you'll have availability. It's tough but it's necessary. We've had one industrial revolution and now we need a green revolution.
I think we need a few more of the big guys to step up. They do post a lot about the work they're doing, but they often say 'by 2030' but they could do something in one or two years. If you're planning on doing something in 10 years, I'm not sure you should be issuing the press release about it just yet!
So should there be a greater sharing of knowledge between companies, big and small? Would that speed things up?
Yes, it's true, but that goes against the way we're used to working in this industry. If you share a little bit too much, people copy each other and so on, so I'd imagine there'd be a resistance to that approach. But, in truth, more collaboration would be better.
I've approached different material makers about issues around bioplastics and they'll say "We could develop that, but we need to invest hundreds and thousands to do that." That's out of our budget, so we need the big guys to fund that kind of thing so those materials eventually become available to companies of all sizes.
It's a conundrum because we want to be the game-changers and the leaders, but the weight on our shoulders to pay for the development is not feasible. We have to push the big guys, and consumers should push the big guys too.
I also wanted to talk about Aqua Dragons, which has been a big success. What was the origins of that idea?
Well, that brings us back to the start of our conversation! The toy I was given that set me on this path was the competitor's product. I began importing it and selling it quite well, and then I felt there were changes that should be made to it; to the quality, to the educational aspect, to the design… It needed to be modernised.
I approached the company to ask about becoming more than just a distributor, with an eye on getting more involved in developing the next phase of that brand. There wasn't an interest to do that, and there wasn't even an interest to invest in that brand at all. I told them that I'd done a lot of work on my proposal and that I could instead do this all as a competitor, and they effectively said: 'We don't care, knock yourself out!' So I stopped working with them and set out to create a better version – so I don't refer to myself as the inventor of the concept for that reason. I say I'm an innovator within an existing product category.
We came to market with Aqua Dragons and the consumers appreciated the innovation we brought to the category and now we're the leaders in that category in the US, the UK and most of Europe. Now kids talk about Aqua Dragons rather than the original hatch and grow brand.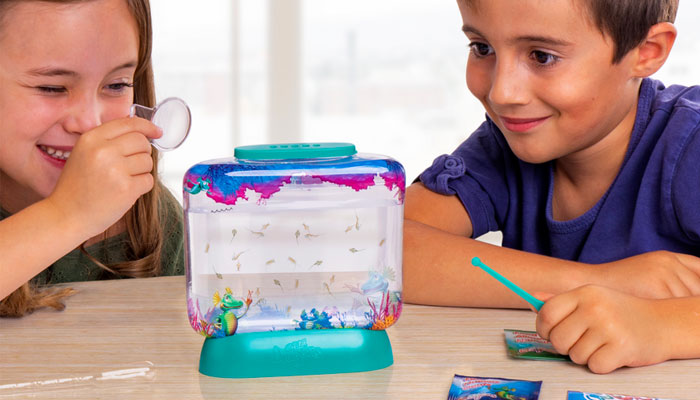 And is there more innovation planned for the Aqua Dragons brand?
Absolutely. We want to bring out new tanks and different themes to Aqua Dragons. There's still loads to come! In 2023 we have a volcano theme and food that changes the Aqua Dragons' colour to red!
Exciting times. You mentioned earlier about your new yoga launch – Soul Mates. Talk us through the story behind this launch?
Well, back in 2011, I got a degree in Psychology and then did a Masters in Mindfulness-based Psychotherapy. I also did a CPD course in Perinatal Psychology. As part of my studies, I was looking at the materials available around mindfulness and yoga for kids – and I found there was very little out there. You had clinical material that's not aimed at the mass market, and then you had generic yoga mats…
I'm also a mindfulness teacher part time, and I have a personal interest in yoga, so I wanted to create something to teach my own children. It was about making mindfulness and yoga feel fun and super easy, like a game. We developed a system and made a YouTube channel and an app with information on how to do the poses, mindfulness exercises and storybooks, and then we have mats with the poses embossed so kids can just unroll and get Om!
So, for example, instead of teaching children meditation – which can be challenging, even for adults – we have stories that feature small elements of mindfulness, like how to pay attention to their breathing or how to observe their own states. These qualities are like superpowers – if you master them early, you'll likely grow up to have a high level of emotional intelligence. It's a fundamental skill. It's actually being implemented in schools too.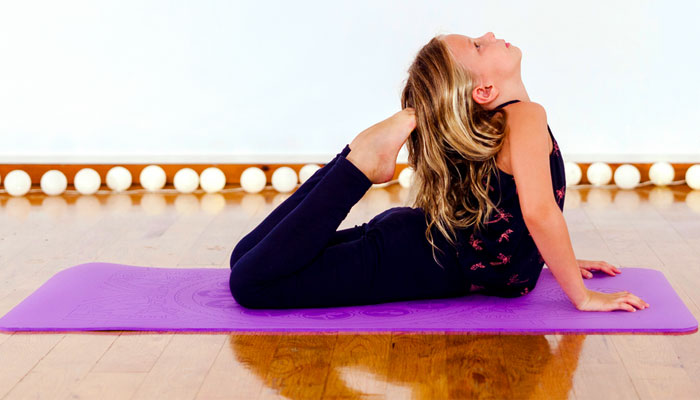 It feels very on-trend.
Yes, it's absolutely a trend. Leaders in the industry have seen there's an opportunity there, but the trend hasn't peaked yet. It's not a huge growth category yet, but we'll hopefully be leading it when it becomes one.
Why do you think a playful approach to yoga and mindfulness makes them easier for kids to engage with?
It needs to be engaging for kids in a way they see as enjoyable, otherwise they'll see it as a chore. Children are under lots of pressure at the moment and you don't want it to feel like homework. It should be seen as an easy, repeatable system – like a game – so kids can see themselves improving. It shouldn't be stressful.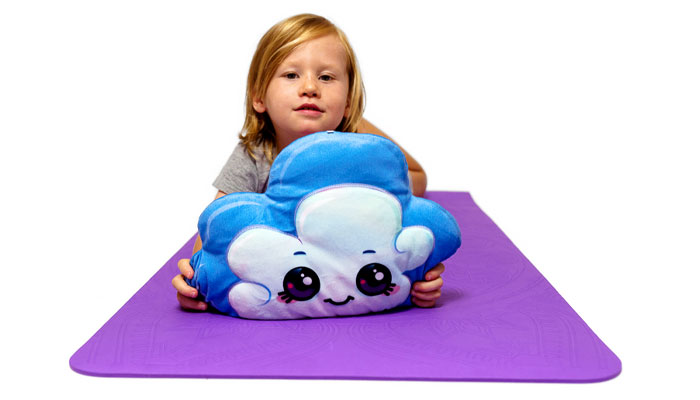 Makes sense. And am I right that alongside World Alive, you also invent concepts that you pitch to other companies?
Yes! Some of our ideas are so good they go beyond our own scope of distribution or they didn't fit in with our science/nature focus, in competitive categories that we don't know much about. Areas like construction and vehicles. In these cases, the best thing is to partner with a company that is an expert in that area. We signed a few licensing agreements in the past, and we have more exciting concepts in the pipeline at the moment.
Amy, this has been great. I have one last question – what fuels your creativity? How do you have ideas?
Well, children are very, very good for this! Both of my children have come up with really good inventions that when I looked them up, they actually existed. The way they see the world is very different to how we see the world, and that's valuable.
The other thing I'd add is that I'm now in my 20th year in the industry, and last year we launched a whole range of textiles for children. We just tried it and the crazy sellers are things like our organic baby bed sheets! It's not very creative, it's not really an invention, but it turns out there's a big market for it.
For me, you need sound design, quality production and good commercial strategy, but at the end of the day, there's no science behind what makes an idea good or bad. Sometimes the consumer will back you, and sometimes they won't!
Amy, a huge thanks! Let's catch up again soon!
–
To stay in the loop with the latest news, interviews and features from the world of toy and game design, sign up to our weekly newsletter here