Worlds Apart raises £45k for RSPCA through Scruff-a-Luvs sales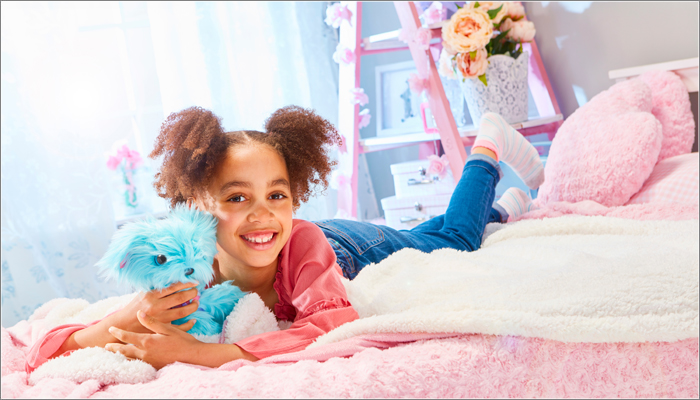 Worlds Apart has raised £45,000 to date for the RSPCA through sales of its Scruff-a-Luvs plush range.
Scruff-a-Luvs launched last summer with a range of six plush pets, inspired by social videos of homeless scruffy pets being adopted, cared for and brought back to full health and happiness.
Worlds Apart established a partnership with the RSPCA at launch – donating proceeds of sales of Scruff-a-Luvs to the charity to help them in finding real animals their forever homes. To date, the partnership has raised £45,000 for the charity.
The toy was the number one plush item for December according to NPD figures and the number three plush for the year overall.
"We have been amazed by the runaway success of the Scruff-a-Luvs' partnership with the RSPCA," said Ellen Camillin, licensing manager at the RSPCA.
"Not only have these adorable toys championed our key messages of compassion and kindness to animals but the £45,000 they have raised will be invaluable in helping us continue our vital work."
The charity partnership will continue into 2019, with the aim of raising further funds from sales of new Scruff-a-Luv varieties this Autumn/Winter.
Logan Stone, head of brand and marketing at Worlds Apart added: "We are thrilled with the success of Scruff-a-Luvs and have some exciting plans for the year ahead and beyond. Helping children to appreciate the importance of caring and nurturing pets, however they may appear, is a core part of the product for us. Our partnership with the RSPCA has really helped to drive that message home. We're so pleased to have been able to raise the amount we have and look forward to continued success together this year."
The success of Scruff-a-Luvs in 2018 has instigated a two-year programme of new product development at Worlds Apart with the company seeking to inspire more children with further varieties of the toy.