Worlds Apart's James Austin-Smith on the origins of its pioneering plush concept, Scruff-a-Luvs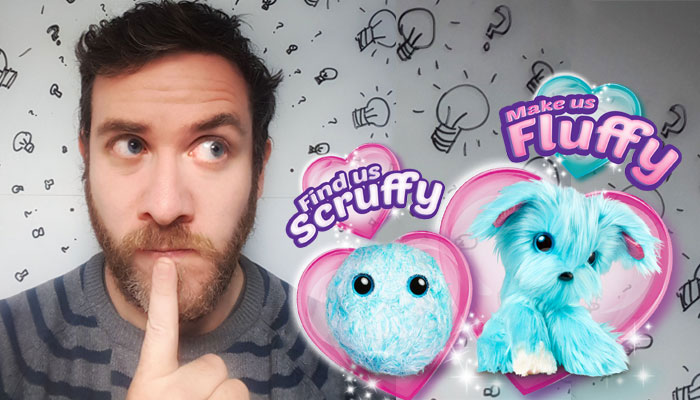 Worlds Apart's new transforming pet brand, Scruff-a-Luvs, is something of a trailblazer in the world of plush.
Kids receive a Scruff-a-Luv in the form of a sad ball of matted fur, but after a quick bath, dry and brush, they emerge as a cute lovable pet – one of either a puppy, a kitten or a bunny.
The transformation aspect to the toy is so complex that Worlds Apart had to design and build a custom manufacturing process as no one had done this with plush before.
We caught up with Worlds Apart's head of R&D and product design, James Austin-Smith, to learn more about the origins of the Scruff-a-Luvs and what goes into turning a ball of fluff into a cute plush toy.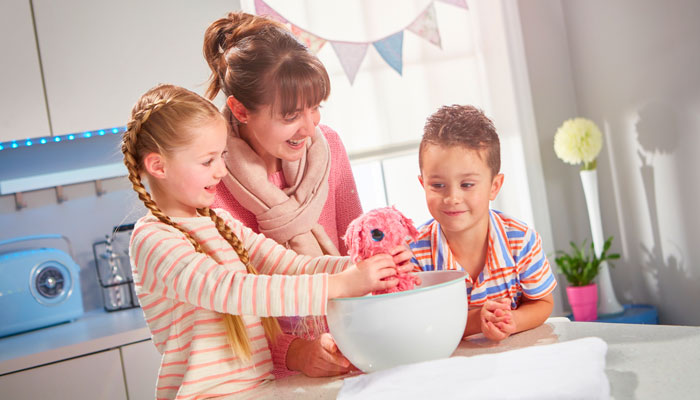 Where did the idea for Scruff-a-Luvs come from?
When we are looking for inspiration we always try to draw on a big mix of stimulus. We are of course trend focused, but try to ensure we anchor our concepts in classic play patterns that parents will understand, but critically that kids want to play out.
The inspiration for Scruff-a-Luvs was in part brought about by a bunch of viral YouTube videos of street dogs that had been mistreated or abandoned. The videos were pretty emotional – real tearjerkers – mostly, but they always culminated in some amazing people bathing, treating and caring for these poor animals, followed by that incredible moment that the dog transforms from a matted, whimpering, scared mess into a happy dog licking its rescuer's face.
It wasn't so much the physical transformation that grabbed us as the emotional connection to the animal and we knew from there that there was a great story of nurture and love to be told through the right toy.
Can you talk us through some of the key design choices behind the range? Some of them were tried and tested statistics (favourite animals with kids etc). Some decisions came from talking to children and showing them sketches and prototypes to explore styling and colours. So much of the design had to work symbiotically with our transformation process so there were a few constraints that forced proportion and feature positions.
We spent a long time on eye geometry to keep them looking cute. We were pretty sure we had something no one had ever done before too so we worked hard on making them look different to everything out on the market – we were keen to be distinct. Designing for long fur is not to be underestimated either!
How tricky was it to perfect the transformation aspect?
Really tricky. We tried so many different ways of messing up plush at the outset and even once we had found a compound that performed as we wanted, it was really only the beginning.
We have had to design and build a custom manufacturing process as no one has done this with plush before and there are so many things to consider when forming the balled up animals.  These included maintaining their anonymity, applying the compounds and drying them in a way that is consistent, cost effective and child-safe. It was a lot of work, but we are really happy with the results.
How has the brand performed since launch?
It is early days, but the response has been amazing. We are in more territories with this product than anything we have made before and initial consumer feedback is wonderful.
There are some great stories of kids connecting with the Scruff-a-Luvs as they bathe them and dry them. Quite a few reviewers have said their children take the Scruff-a-Luvs with them everywhere now – there is a real bond being formed, which was what we saw in those street dog videos right at the start.
From a commercial standpoint our custom built production lines are running flat out to meet demand and the numbers are really high.
What does the future hold for the Scruff-a-Luv brand?
Obviously I can't say too much at this point, but the rescue story is a big one and there are so many ways to tell it so I would hope you will see lots more Scruff-a-luv branded product coming through with some real variety and innovation along the way.