Wow! Stuff's Richard North on Invisibility Cloaks, the Six Million Dollar Man and the worst thing you can do in a pitch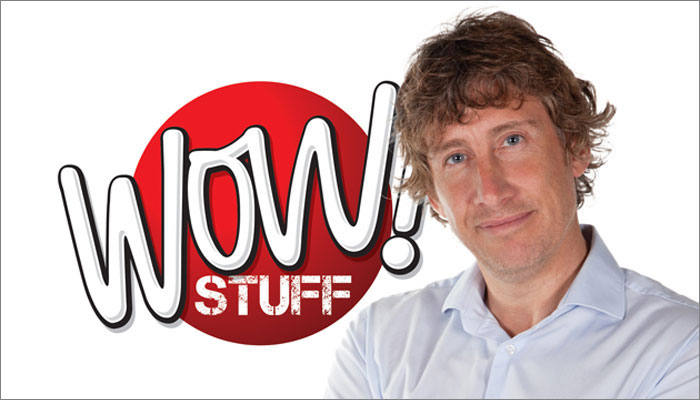 After founding Wow! Stuff in 2006, Richard North beat thousands of businesses and entrepreneurs – including famous faces from TV's Dragons' Den – to win HSBC's 'Business Thinking' competition in 2010.
Since then, Wow! Stuff has put out product lines for brands including The Science Museum, Star Wars: The Last Jedi and the Harry Potter franchise.
We caught up with North to learn more about what makes a concept perfect for Wow! Stuff, and delve into the development process behind the firm's award-winning Invisibility Cloak.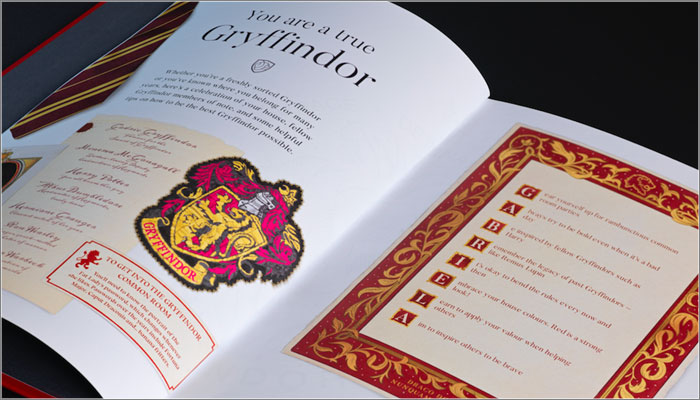 Hi Richard, it's been a year or so since we caught up… For those who don't know you, how did you get into this industry?
I'd sold my previous company, a dot com business, and was looking for a new opportunity. By chance, I met two scientists – Kenny McAndrew and Graeme Taylor – at a gift fair in Harrogate. I had no idea they were very-accomplished academics; their demeanour and casual appearance held no clues… They were in ripped jeans and T-Shirts – this is before ripped jeans were trendy! They wanted to invent toys, practical gifts and gadgets. We just clicked, and the three of us founded Wow! Stuff in 2006.
When you were growing up, what was your favourite toy? And why?
Probably the Six Million Dollar Man. It was the TV show that got me… Real escapism. Who wouldn't want to be "stronger, faster, smarter" than they were before? I've probably got that slogan wrong. I'm showing my age now, and the young folk reading this may have to Google it to find out what the heck I'm talking about…
Is it "better, stronger, faster"? Either way, your point's well made! Speaking of quotes, you're known to say, "Let kids decide which toys they really want." What do you mean?
I was inspired by Walmart's decision to run a Top Rated by Kids event asking kids to decide what they thought were the best toys of 2019. They took 300 kids and the toys from around forty or so toy manufacturers and put them all in a large room. No single company was allowed to influence their toy's outcome with marketing or promotional incentives. This was purely the kids and the toys, and Walmart saying "Tell us what you think".
It allowed my company Wow! Stuff – and many other small and inventive toy companies – to compete on a level playing field, without the influence of marketing dollars.
The Harry Potter Invisibility Cloak recently picked up a Licensing Award for Innovation. Who invented it?
Who invented it? The imagination of J.K. Rowling and her drive for us to imagine better! That's the start. Then Warner Bros teams across the globe, and their faith in the team at Wow! Stuff to create, invent, innovate.
Definitely a team effort, then?
Yes! These things are never one person. Someone at Wow! Stuff might internally have an idea, but it just stays an idea unless there's a great team to negotiate the deal, enhance the product idea, create the physical item, market it and so on. The time we took and level of detail we went to in order to create a cloak that the fans would love was at a level that pleased Warner Bros and their stakeholders. I'm very proud of our team for achieving that.
You should be; it's terrific. And when you're looking at a new toy like that – an invention or a concept – what makes you buzz? What's the magic ingredient?
We want to 'wow' the consumer! If it's not got that wow, then it's not Wow! Stuff. If you visit Hamleys, you'll see the pinnacle of what we do; 12 full time Demonstration Artists, working 364 days a year, wowing consumers. That's what we absolutely love doing.
The live demos?
Yes! The reaction on a child's face when they see our demonstrations is priceless – and the sales volumes we can produce per square foot are actually above that of any other toy company in the world. A big claim, but a true one.
You came to the Mojo Pitch event this year. Thank you! How did you get on?
Loved it! We haven't reached out to the inventor community before in a meaningful way. Mojo Nation nailed it. We are 100% coming back, and will be working with some of the talent we met.
That's terrific to hear, thank you. And in regard to that talent… If you could give one piece of advice to all new toy inventors, what would it be?
Keep creating. If your current invention gets no traction, provided you've presented it to many companies, then the odds are it isn't commercial. Don't give up though; you must try a variety of companies first – but you may need to be a great listener, and adapt your item or create something new.
Are you suggesting passion alone isn't enough? That's a tough pill to swallow!
For an inventor, their idea can often be the biggest thing in the world, and goodness knows how many products make it through an inventor's unrelenting passion to succeed… But often it's the ability to take on board feedback, and adapt, or move on and create a new item that really matters.
And what then, do you think is the worst thing a person can do in a pitch?
Not listen. And that goes both ways; if I don't listen to the pitch that would be bad. If the pitcher doesn't listen to the toy company's feedback… Well, that's equally bad.
Not that you haven't already, but if we wanted to see you light up with passion during an interview, what would we need to do?
Talk to me about a toy that's great for live demonstration! One that would get a kid reacting with a "WOW!!!" Do that and I'll light up!
Fantastic answer! Thank you, Richard; that was fun.