WowWee, KANO, LittleBits and Primo Toys to talk innovation at Toy and Game Design Conference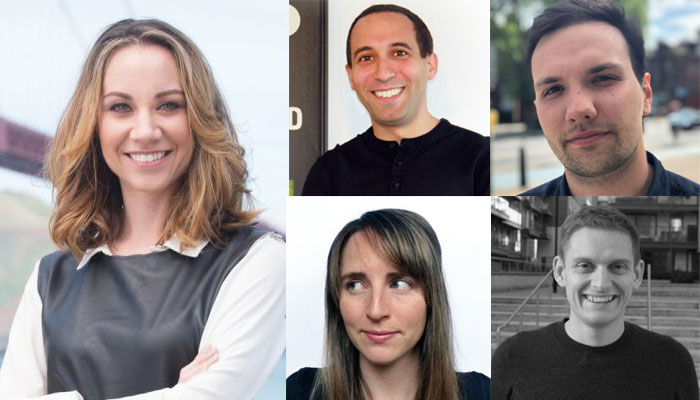 Design leads from WowWee, KANO, LittleBits and Primo Toys will be talking tech, play and innovation at this year's Toy and Game Design Conference.
Kicking off Mojo Nation's inaugural Play Creators Festival, the Toy and Game Design Conference takes place on Monday, September 10th at London's Emirates Stadium and is a day set to inspire, enlighten and wow the industry's creative backbone.
Heather Delaney, founder of consumer technology marketing and PR firm Gallium Ventures, will chair the Play Innovation Panel and she will be joined by:
Davin Sufer: Chief Technical Officer of WowWee, a leading robotics company specialising in tech toys and consumer robotics and the firm behind recent smash hit, Fingerlings.
Bruno Schillinger: Lead Designer at KANO Computing, working to create electronics that challenge the way that the new creative generation interacts with the digital world.
Emily Tuteur: Director of Product Design at littleBits, the award-winning platform of electronic blocks that empowers everyone to create inventions, large and small. As a founding member of littleBits, Emily has been involved in the design and creation of 13 kits, most recently leading the team that designed the Droid Inventor Kit.
Ben Callicott: Head of Product at Primo Toys, Ben has over 10 years experience in product design and development as an entrepreneur, member of a start-up team, and within big corporates managing the supply chain from concept to consumer. Having been through two crowdfunding campaigns, Ben is responsible for turning the original digital fabricated Cubetto to the mass produced version you see today.
"I'm excited to be speaking with such a knowledgeable group of people within the toy industry as their insight and experiences make up a different piece of the industry puzzle," said Gallium Ventures' Heather Delaney. "Each of these companies represent the growing areas in an ever-evolving field, and I look forward to us discussing the intricacies involved in the creative process, manufacturing and looking towards the future."
LittleBits' Emily Tuteur added: "At littleBits, we believe in the power of transformational play. We are changing the way kids think and interact with their toys – using invention to help them garner the skills they will need to succeed in the future of work. What an honour to discuss this approach with so many leaders in the space as part of the upcoming Play Creators Festival."
WowWee's Davin Sufer stated: "Our bread and butter is creating new interactive experiences with our products, and finding new technologies that we can adapt for our industry which deliver affordable, deep play. As such, we love engaging with new and unique perspectives and ideas and look forward to discussing these at the Toy and Game Design Conference."
KANO's Bruno Schillinger said: "I'm excited to be part of the Play Innovation Panel to support open and continued discourse around designing connected products to empower the generation that will end up reshaping them beyond our imagination."
Primo Toys' Ben Callicott added: "As a passionate advocate for innovation within the toy industry, I'm fascinated by the role technology plays in enhancing the play experience and I'm excited to be part of the Play Innovation Panel discussing this."
To ensure you don't miss this exciting session, buy your ticket to the Toy and Game Design Conference – sponsored by Hasbro, Alpha Group and Wynne-Jones IP, over at https://toyandgamedesignconference.com.
For sponsorship opportunities, email adam@mojo-nation.com.