Wynne-Jones IP welcomes Danielle Cooksley as Director of Trade Marks and promotes Liam Peters to Partner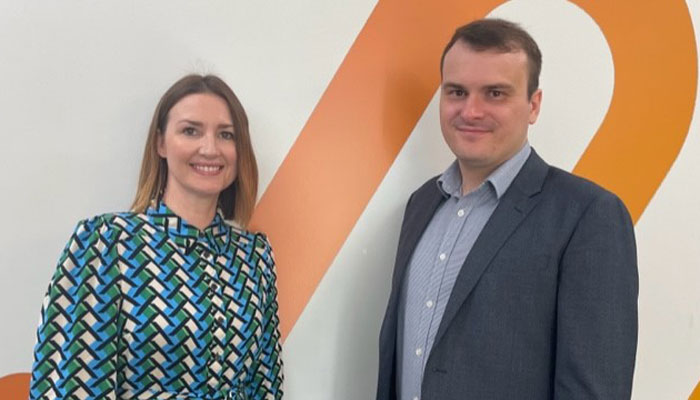 Danielle Cooksley has been appointed Director of Trade Marks for Wynne-Jones IP.
Danielle has more than 15 years of legal experience and most recently worked in a senior leadership role at Abel & Imray. She has also previously worked as a Trade Mark Examiner at the UK Intellectual Property Office.
Danielle will lead the trade mark team both strategically and operationally. Her experience covers a broad range of sectors including financial services, food and drink, beauty, healthcare, sport, audio and publishing.
Primarily based out of the Cardiff office, Danielle regularly handles UK, European, International and foreign trade mark systems.
"I am delighted to join Wynne-Jones IP, a firm that has a solid reputation and a commitment to excellence, collaboration and innovation," said Danielle.
"I look forward to helping grow the practice and its client base and to building strong relationships with our valued clients."
In addition to the appointment of Danielle, the senior management team has been further bolstered by the promotion of Liam Peters to Partner. Liam joined Wynne-Jones IP as an administrator in 2014 and held a variety of roles across the company before qualifying as a Chartered Trade Mark Attorney.
Based out of the Gloucester office, Liam has built a wealth of experience in trade mark practice and regularly advises a wide range of clients on trade mark matters. Notable clients of Liam's include The Morgan Motor Company and Ecclesiastical Insurance.
On his promotion Liam said "I'm incredibly proud to have been given this opportunity and to continue developing my career in a senior role within Wynne-Jones IP. I qualified through the company's training academy and have felt supported throughout my training and career progression. I'm now keen to not only continue working closely with clients but to also help shape the trade mark service within the company."
–
To stay in the loop with the latest news, interviews and features from the world of toy and game design, sign up to our weekly newsletter here