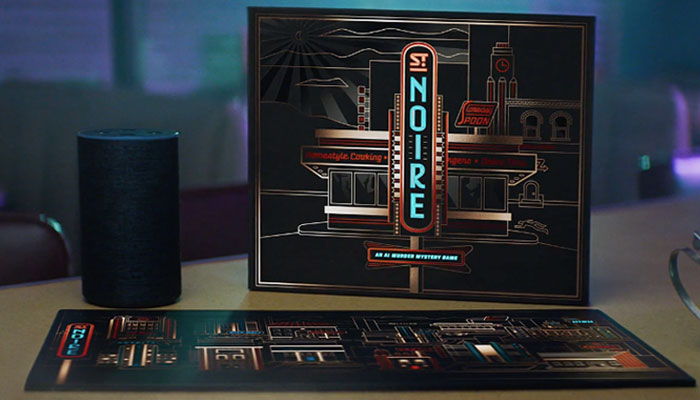 X2 Games has unveiled St. Noire, a murder-mystery board game that you play with Amazon Alexa.
The game sees players work together to solve a murder case in the mysterious small town of St. Noire. Players will interact with their Alexa smart speaker to discover clues, interrogate witnesses and figure out who is behind the killings.
Professional voice actors will voice all characters in the game, and there are six different plots to play through.
St. Noire marks the first launch from X2 Games, an indie games publisher created by Nolan Bushnell, the founder of Atari, and Zai Ortiz, a creative director best known for creating the J.A.R.V.I.S. system holograms in Marvel's Iron Man movies.
The game is due for release next month, and you can check out the trailer for St. Noire over at: https://www.st-noire.com/amazon-alexa.