Yuri Levin on Robo Wunderkind's aim to make programming accessible for every young curious mind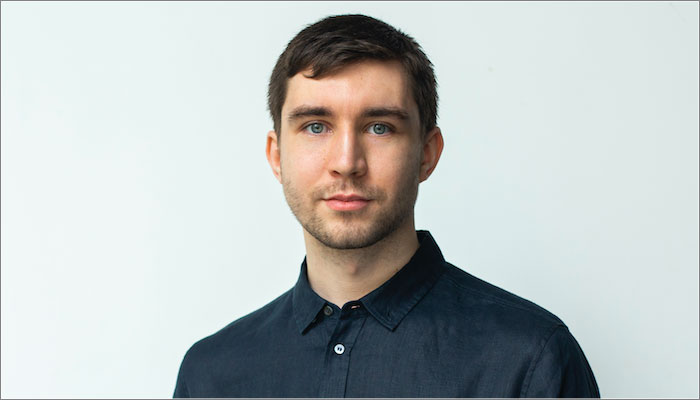 Award-winning edtech company Robo Wunderkind is providing innovative early education solutions with its line of kits, currently in use in over 200 schools worldwide.
The company's mission is to provide easy-to-use STEM education to an underserved key segment of the market – K-5 education. In the US, Robo Wunderkind launched cooperation with Eduporium, Follet, and is entering US schools to present its pupils with the necessary ABC's of 21st-century education: robotics and coding.
As the firm begins rolling out its kits to retail, we caught up with Robo Wunderkind co-founder Yuri Levin to learn more about the design process behind its range.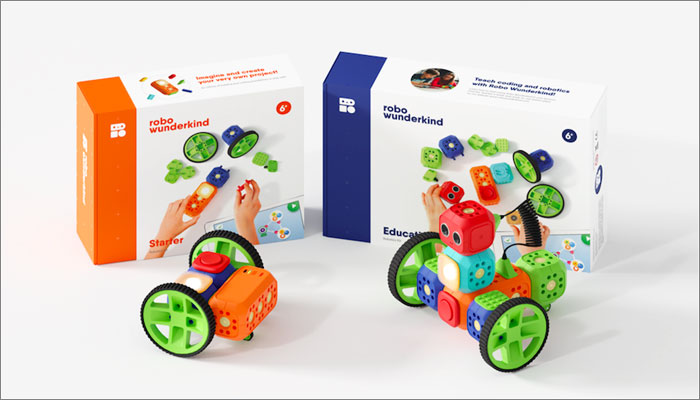 For those who may be unaware, who are Robo Wunderkind?
We're a young and ambitious company with a bold vision: to make programming and robotics accessible for every young curious mind. The future will require these skills of current children, and we need to prepare them for the job market that they will grow to meet.
We've developed a game-changing solution: a unique combination of easy-to-use hardware and intuitive apps. Robo Wunderkind modular blocks can be put together as easily as LEGO and our programming interface requires no previous reading skills making it appropriate for children of all ages and backgrounds.
As children get to grips with Robo, they'll be able to find plenty of things to build and create thanks to our apps and YouTube channel that feature many project ideas to spark inspiration and learn the different ways the robotics kits can be used and programmed.
Talk us through the development process behind the kits. What was the aim and how does the design of the kits reinforce this aim?
Our aim was to develop a solution that is easy enough to use, but one that grows with the children to offer a healthy challenge. All other products on the market were either too simple or too complicated and this was something we wanted to change.
Our first challenge was to fit the complex hardware and technology into blocks that were still simple enough to be used by 5-year-olds. We had multiple generations of prototypes with at least 2 major design changes in the process. It took us 3 years from the idea to actually getting the product into the hands of users.
Our second challenge was to develop an intuitive programming language that even the youngest age groups can grasp. Scratch – the most widely used programming language for children – uses text and is therefore not accessible for children that are not fluent in reading. Our goal was to make learning programming as natural as learning ABC.
Today, we receive praise for achieving precisely this. Children love Robo Wunderkind because it's very simple to use, but at the same time, offers an endless amount of options for play.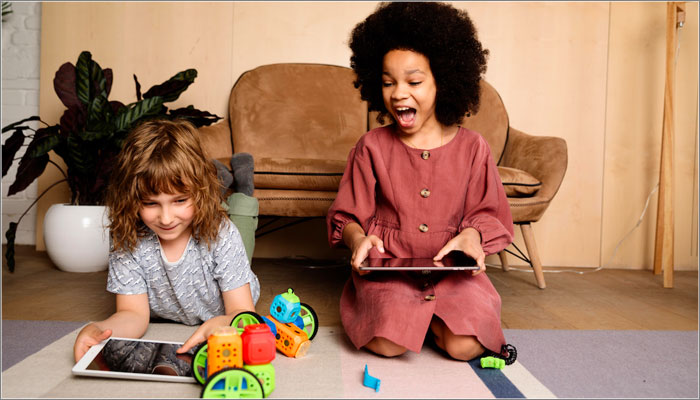 What role does the toy space play in getting kids excited about coding?
Children need to be approached in a way that resonates with them. Playing is what they love, it's how they like to spend their time and explore the world. It's how to get their attention. So we had to convey the lessons we want them to learn through play — through their own language, so to speak, especially with children as young as 5. It's the perfect way to translate complex principles and skills to their abilities.
If they see that through connecting simple icons and giving commands, they can control their own robot and tell it what to do, they don't even realize it, but they're falling in love with coding and robotics. Later on, they learn to understand the two disciplines on a more profound level.
How have the kits been embraced by schools?
Over 200 schools worldwide are using Robo Wunderkind kits already. They use our kits to teach STEM subjects, but also other subjects, such as math, the arts, or allow children to engage with them in their free time.
We also partner with organisations like the SPCA (Scottish Society for Prevention of Cruelty to Animals) or Get Your Wings, as they go to schools and lead focused cross-disciplinary workshops with children. There are also afterschool centers that offer different programs and activities with Robo Wunderkind. The response from our school customers has been very positive.
The teachers praise Robo Wunderkind as a tool that can be implemented early, is easy to use, intuitive, but not too simple at the same time, has a lot of features and thus offers a lot of possibilities for use, and generally report that children enjoy working and playing with Robo.
We are happy to see that educators use it with different age groups because of the rich functionality of the building blocks and apps, and the versatile possibilities for creating and learning that they offer for students of different ages. The youngest kids can start with simple remote control, while the older ones can get into serious programming using our Python API. We're always so happy to receive such feedback!
Are there plans to bring the kits to retail?
We are already present in retail in Austria: McShark, an exclusive Apple reseller sells Robo Wunderkind among world-renowned products in their range. We are looking for more exclusive partners to launch in retail, at the same time we are using our website and our Amazon listings to communicate our vision and to attract potential customers.
What's next for Robo Wunderkind?
We're focused on the further development of our apps and hardware to offer more room for fun and learning and believe we're on the right track to becoming a go-to solution for teaching STEM (a lot of exciting updates and features are coming out soon – stay tuned!). That is our ultimate goal––to be the first solution parents think of when they think about introducing their kids to coding and robotics.