Zach Schiff-Abrams – Head of Creative Development at Exploding Kittens – on what they're looking for from the inventor community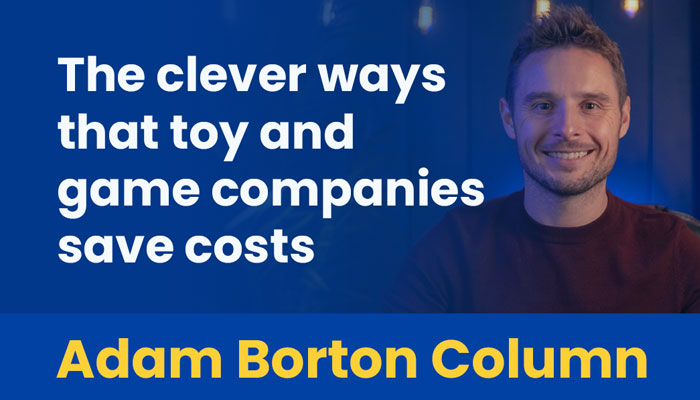 This week has seen Exploding Kittens acquire Happy Salmon from North Star Games; part of a wider strategy for the firm to welcome games that originate from outside its own four walls.
As the firm ramps up its global inventor outreach, we spoke with Zach Schiff-Abrams – Head of Creative Development at Exploding Kittens – to find out more about why the team wanted Happy Salmon… And what they're looking to license from inventors moving forward.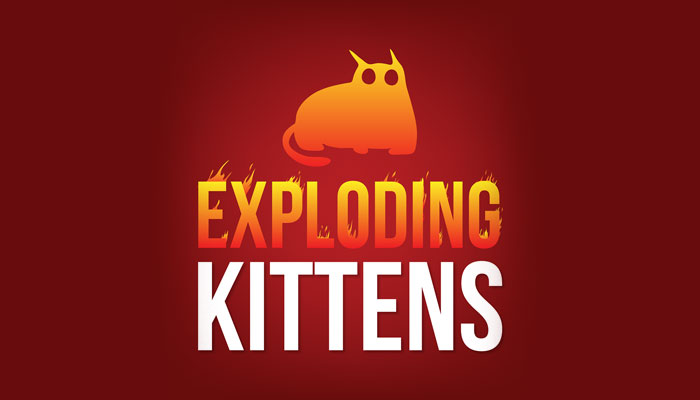 Zach – great to catch up! To kick us off, how did you get into the board game space?
Well, I've been a pretty avid gamer since I was old enough to count to three on my fingers. More importantly however is that I've been working on and off with Elan Lee for the past 15 years, so when it became obvious soon after the Kickstarter campaign that Exploding Kittens was going to become a company, it was a no-brainer for me.
Great stuff. Now the big recent news from you guys is that you've acquired Happy Salmon from North Star Games. What was it about Happy Salmon that made it perfect for Exploding Kittens?
Happy Salmon is one of the team's favourite games to play – including Elan Lee, our co-creator. Designed by Ken Gruhl and Quentin Weir, the entire game takes 90 seconds from start to finish, but leaves you wanting to play it over and over again. It also is a great example of the mantra that we live by, to make the people you play with entertaining, so it's a perfect fit to join the Exploding Kittens family of games.
When it was initially released, it didn't get enough attention and we believe this game can become a household favourite. We acquired the game from North Star Games, and in the course of that acquisition, we also hired Ken. We're using our pipeline for creating games to update the art, the box, the instructions, and then using our sales, distribution, and social teams to get the game in more hands.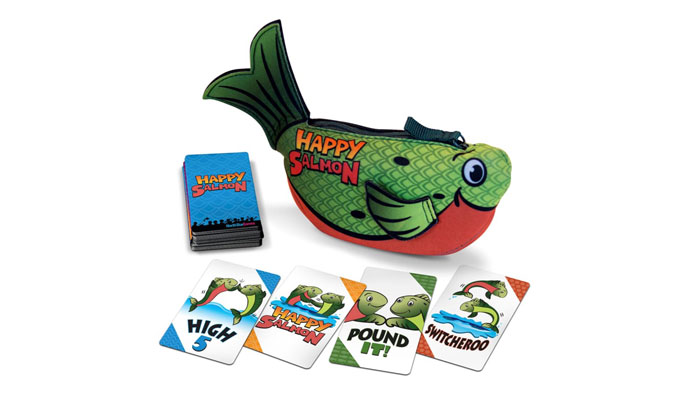 You mention about giving Happy Salmon an Exploding Kittens update; what sort of things will you be tweaking for the re-release?
I can't say too many details, but I can tell you that the core gameplay is something we have always loved, so we aren't messing with that. Outside of that, expect a look and feel that will be familiar to fans of our games.
We'll keep an eye out! Looking ahead, are these kinds of acquisitions something we should come to expect from Exploding Kittens?
Absolutely. We've spent so many years building a pipeline for creating hit games – including manufacturing, art, logistics, distribution partners, and more – but we know that the best ideas don't always come from us.
We're looking for new ideas, be that existing games that we believe we can bring to a larger market with a fresh take or entirely new games. We're excited to take this next step for the company and open up our pipeline to some of the best talent in the world.
Inventors will be pitching to you guys at our Mojo Pitch this year. Why is the inventor community important to Exploding Kittens?
We started in our own small little corner of the inventor community and we're finally at a stage where we can give back and cultivate talent outside the four walls of our company.
Our best-selling game right now, Throw Throw Burrito, came from an external game designer and we want to find the next Throw Throw. Not to mention, we can rapidly prototype, test, produce and launch games from inception of an idea to getting a game into consumers' hands in less than a year.
We understand what it takes to put great games into the world, and we want to make sure we're looking for the best games out there, not just the ones we create.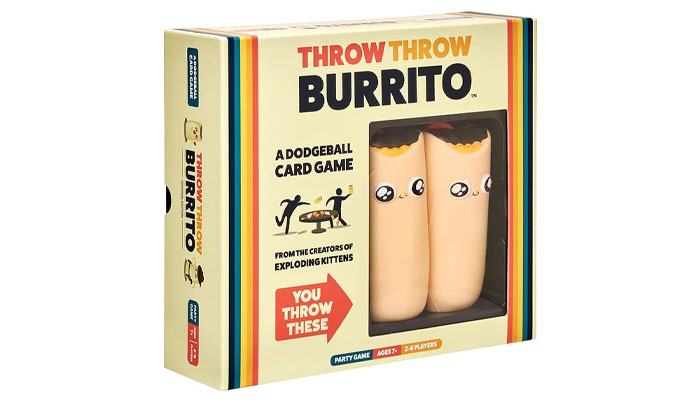 For inventors reading, what makes for a perfect Exploding Kittens game?
The perfect Exploding Kittens game is one that makes the people you're playing with entertaining. We want our games to capture those moments that you'll remember forever – the image of your best friend having to don the Cone of Shame, or getting beaned by a burrito from your grandmother. We are looking for games that generate these types of moments for families and friends around the world.
There may be some who know of Exploding Kittens' Elan Lee and Matthew Inman, but who makes up the wider in-house creative team at Exploding Kittens now?
Our in-house creative team has grown substantially from the early days of the company.
On the game development side, the team is managed by Thor Ritz and includes team members Ken Gruhl, Carol Mertz, Mary Georgescu, and Ian Clayman along with industry veteran Eric Lang, who is consulting for the company in a broad capacity.
Additionally, we are working with acclaimed external designers such as Wolfgang Warsch, Mikkel Bertelsen, Martin Gjerløv, and Brian Spence, the creator of the game mechanic of Throw Throw Burrito.
Before I let you go Zach, how does the Exploding Kittens team fuel its creativity?
We encourage our designers to come up with different ideas and fail fast. We're constantly prototyping and playing new games around the office. Not to mention, every Friday, the entire team plays a new game to learn new game mechanics and hopefully become inspired. That and a whole butt ton of Hershey's Kisses.
A huge thanks for taking time out for this Zach – and good luck with Happy Salmon!
—
To stay in the loop with the latest news, interviews and features from the world of toy and game design, sign up to our weekly newsletter here