Zombicide: Green Horde raises $1m within 24 hours on Kickstarter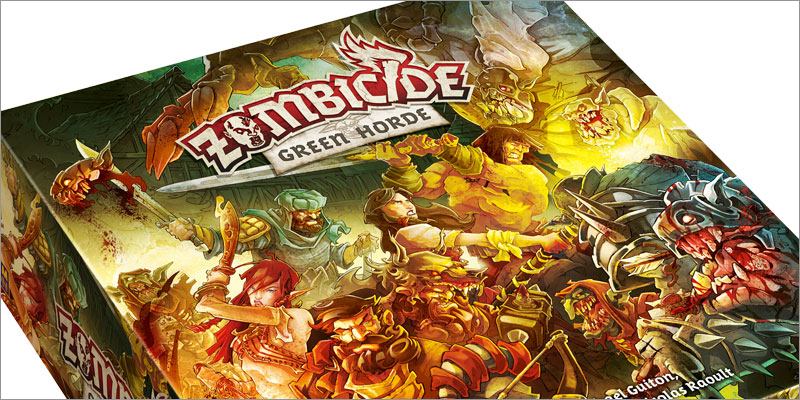 Zombicide's dedicated fanbase have helped the latest title in the series, Zombicide: Green Horde, raise over $1m in just 24 hours on Kickstarter.
The game, from CMON, hit its goal of $300k in seven minutes, and the game is now looking to become one of the firm's most popular Kickstarter projects to date.
The Zombicide brand and CMON has a long and successful history with Kickstarter. Green Horde marks CMON's 27th project on the site, and the firm has three titles within Kickstarter's top ten most funded games (Rising Sun, Zombicide: Black Plague and Massive Darkness).
The first Zombicide game launched on the crowdfunding site back in May 2012, raising $781k from a $20k goal. Zombicide Season 2 followed, raising over $2m in April 2013, while Season 3 hit Kickstarter in July 2014, raising $2.8m.
But CMON's most successful Zombicide title landed in July 2015 with Zombicide: Black Plague, a revamped version of the game set in medieval times. It raised over $4m thanks to 20,915 backers, making it the fifth highest funded games project to have graced Kickstarter. Green Horde is a sequel to Black Plague so hopes will be high that it can recreate its predecessor's popularity on the site.
Zombicide: Green Horde has raised $1,371,676 at the time of writing, with 27 days of the project left to go. Check out the campaign here.