Zuru files lawsuit against Telebrands over latest Bunch O Balloons copy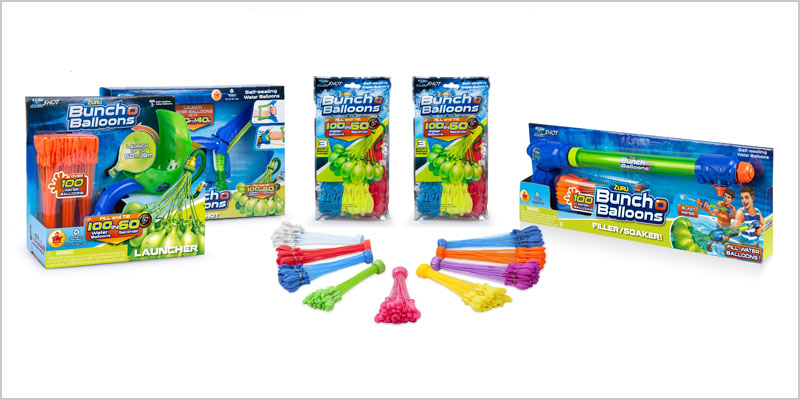 Zuru has filed a new lawsuit against Telebrands with the United States District Court for the Eastern District of Texas to protect its Bunch O Balloons product from patent infringement.
The complaint requests the Court to issue an order restraining Telebrands from continued sales of Easy Einstein Balloons, a copy of Bunch O Balloons that infringes on at least four of the US patents that protect Bunch O Balloons.
Zuru has obtained two previous preliminary injunctions against Telebrands to bar US sales of their previous copy products, Battle Balloons and Balloon Bonanza.
US retailer Bed Bath and Beyond, who had begun stocking the Easy Einstein product, has also been included in the suit.
In addition to infringing on the Bunch O Balloons patent, laboratory testing on samples of the Telebrands' Easy Einsteins product purchased from retail stores in Texas and Virginia showed the presence of toxic chemicals in concentrations significantly exceeding the US legal limits for such chemicals in children's toys.
Following an emergency hearing on whether Telebrands should be immediately restrained from product sales, the United States District Judge's Order stated it had been presented to the court "that Telebrands has ceased all shipments of Easy Einstein Balloons and has contacted all of its retailers with instructions to take the product off the shelf."
"Zuru works diligently to monitor the quality of and bring innovation to market in all of its products," said Anna Mowbray, Zuru's chief operating officer.
"We are committed to vigorously fighting knock-off companies who try to undercut inventors and bring lesser quality goods, which are clearly in breach of IP, to consumers. I am confident we will prevail with the US legal system in this dispute."
Bunch O Balloons was invented and brought to market by Josh Malone and Zuru in 2014. The product sold more than 2.3 billion individual balloons in 2016 worldwide and it was named the 2017 Outdoor Toy of the Year in the US, the 2016 Australian Toy of The Year and the 2016 Nuremburg Toy Award.
Save