Zygomatic's Michaël Gonçalves on the magic of Dobble – and what inventors should consider when designing for the brand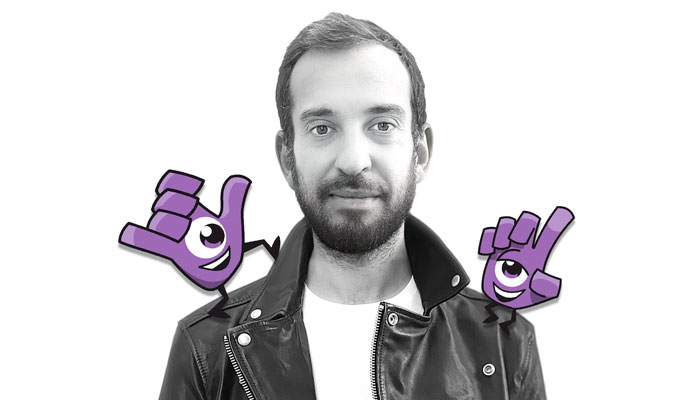 Michaël, it's great to catch up. You're the Head of Asmodee's Zygomatic studio. What sort of games do you look for from inventors?
We're looking for accessible games. We know that most people look for great games, with innovative mechanics and good components. They need to be accessible too – meaning not too long a duration… Games for everyone.
That said, we are not Hasbro or Mattel – and we're not hobby either… We look for games that fit into the hobby market, the specialist market and hopefully the mass market too. Hobby stores are very important to us because these small shops are at the heart of Asmodee… It's where Dobble's journey started. We don't want to forget that and we want to remain thankful to those hobby store managers.
Yes, let's talk Dobble for a moment. How many copies of Dobble have been sold to date?
I think it's something like 35 million copies.
Wow – why do you think it has been such a success story?
Dobble has the perfect marketing mix – it's innovative, easily accessible and magical.
Magical in what sense?
Well, the first time you play Dobble, you look at the cards and think 'There isn't a matching symbol… I've looked and I've looked and I've looked again – there is no match! The card must be wrong!' But no… You look again, and when you spot the matching symbol, it's like magic. That has helped develop the brand.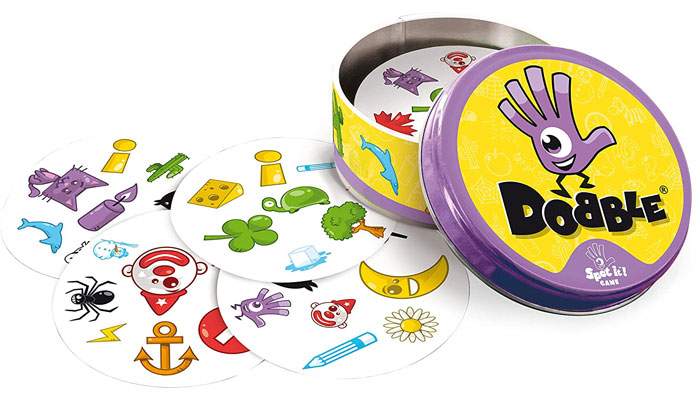 I'd never thought of it like a magic trick but you're absolutely right.
You understand the rules from looking at two cards. It's so simple and pure; it's a game for everyone. In some territories, it's more popular with kids. In other territories, it's more of a party game for young adults. And what's interesting is that across the world – whether sold under the Dobble name or the Spot It! name – it's the same look and feel to the packaging and the same symbols, yet it resonates in different ways across the territories.
It was also the first big game to come along in a round tin with round cards. It was unique and appealing. And like another one of our games, Werewolves of Miller's Hollow, you can play it with a lot of other players. I think it's a combination of all of these things that has made Dobble a hit.
Did it take some time to build momentum or was Dobble a smash right out of the gate?
At the beginning it was only sold in the round tin. This made it was quite invisible on shelf because retailers would often stack them in columns. Once Asmodee added the sleeve and put the tin in a box, boom! It was much more visible.
We also introduced a summer tour of demos which helped massively. And retailers started putting the game by the cash machine and that proved popular too.
A few years ago you launched Dobble 360 and your latest launch for the brand is Dobble Connect which adds a 'four in a row' element. How do you approach creating new games for Dobble?
We explore a lot of possibilities, but we have to be careful because to have too many Dobbles out there could be damaging for the brand.
As you mentioned, six years ago we launched Dobble 360. The cards are on a platform that's rotating and you have to remember what's on the card to spot the match. It was fun, but the product wasn't a big success. We studied it and found that Dobble products need to be easy to travel with and require next to no set up. Dobble 360 didn't really fit with that direction…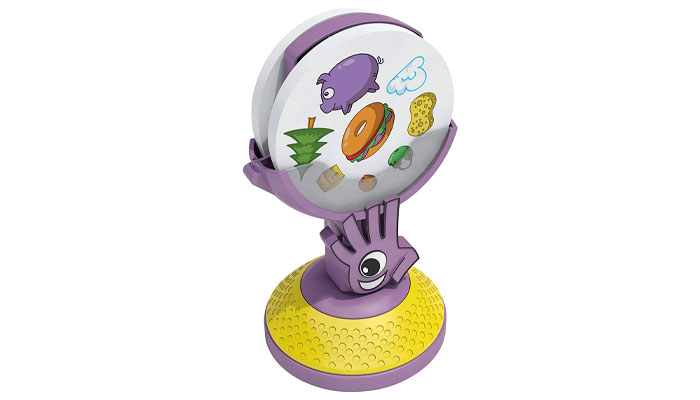 Dobble is universal and must be addressed to everyone, we want to reach the players that maybe played Dobble as a kid 10 years ago. This led us to launch Dobble Connect – it's a Dobble aimed at young adults.
Yes, let's dive into Dobble Connect. Was it a bit of a tightrope walk designing a game for older Dobble fans that didn't overcomplicate what makes the brand successful?
Yes – and we wanted kids to be able to play the game too. At the start of the project, I spoke with a few designers and gave them the brief to create a Dobble for young adults. They had to keep the core of Dobble – that one symbol matches another symbol – but that was the only direction I gave.
Mathieu Aubert from Libellud showed me a version of a concept that centred on getting four Dobble cards in a row that was played by teams of two players – catering for up to eight players. You connect cards by spotting a match. It needed more symbols per card to cater for more players, but I loved the four in a row mechanism.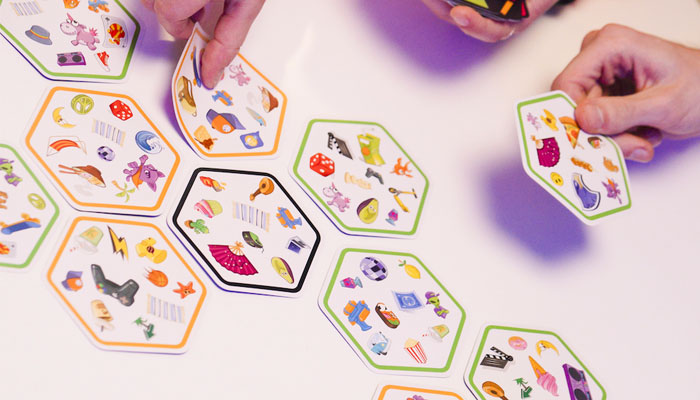 Also, when we were playtesting the game, people were standing up around the table, blocking player's rows and getting really animated – that's when I knew we had something special!
What do you generally look for in a new Dobble game? What do you want inventors to bring you Dobble-wise?
Well, you need to keep things simple and fun. The core game is so easy to understand and other Dobble games need to retain that. Inventors are experts at innovating – I'm sure they'll have a lot of great ideas because there remains lots of space to invent for Dobble. It's only at the beginning of its journey.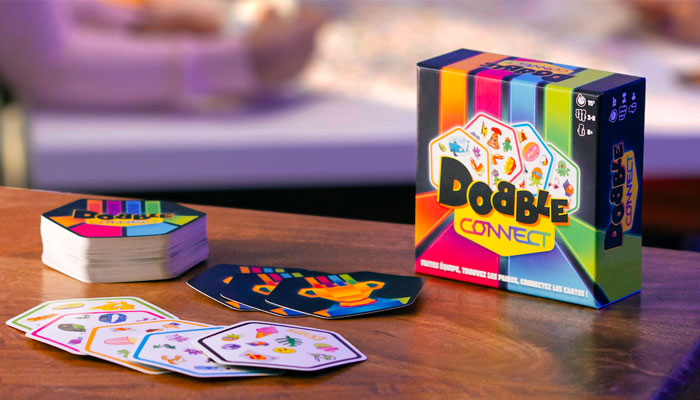 I also wanted to quickly touch on some of your other games. Timeline has a new game out this year in Timeline Twist.
Yes, Timeline Twist is a co-operative Timeline. It's a multi-player solitaire, so you have to get rid of your cards by either placing them in the timeline or discarding them in a discard pile. We've also doubled the size of the cards and we're got fresh new artwork. We maintain the competitive mode also to please all Timeline fan-base. The idea of cooperative came from Corey Konieczka, a brilliant game designer and Head of Unexpected Games – an Asmodee Studio.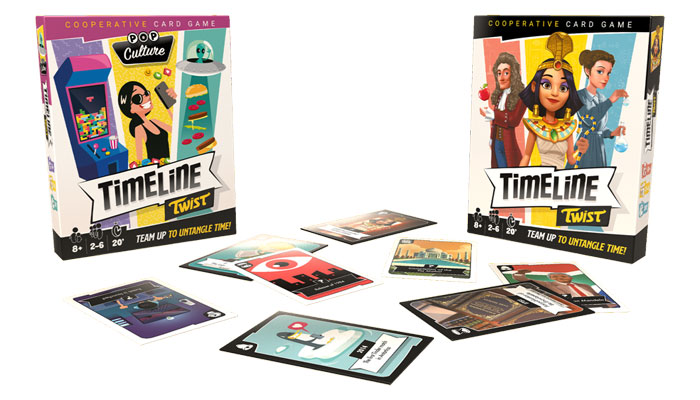 Is Timeline a brand you'd like inventors to design for?
Absolutely. Timeline is a sandbox. There's many things to invent for the brand… Games about time, dates and history, but where you don't have to be good at history to be good at the game. You can learn things while playing, but it shouldn't feel like you're learning things – it should feel like you're playing a fun game.
What pitching advice would you give to inventors interested in showing you ideas?
Well, when I meet an inventor, I want to see a maximum of two or three games.
No more than three?
Correct. One time, an amateur inventor came to me with 25 games… He showed me sheet after sheet – and this was a 30-minute meeting! By the end of the meeting, I couldn't remember a single concept.
When I meet inventors that I know well, we talk a lot – about the industry, the studio, what we're looking for – and then they show me one or two games. That's fine because it's important for us to play a few rounds of the game. So a simple pitch, a playable prototype and one to three concepts maximum – that's great.
I'd also add that it's cool to have a video. We often don't have time to read all the rules for concepts, so a video can be really useful.
We've spoken a lot about Dobble, but what would you say is Zygomatic's most underrated game?
The Island – it's one of my favourite games. It's called Survive in the US and other English speaking countries. It's designed by Julian Courtland-Smith, a UK designer, and we acquired the rights to it a few years ago. It's about surviving – you have to move your meeples from the island to a boat and then to the continent.
It first launched in 1982 and it has sold over two million copies. It was a big success in the US in the Eighties when it was published by Parker Brothers. Then it disappeared, before a publisher in the US called Stronghold Games got the rights. Asmodee distributed that version of the game in Europe, but now we have global publishing the rights and we'll be relaunching the game in 2025. For us, it's the next classic game.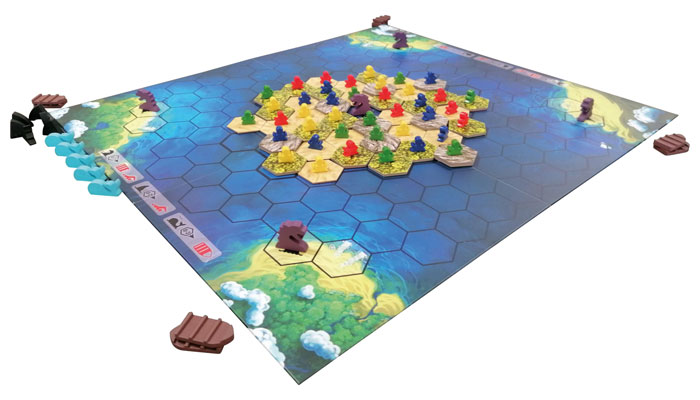 Exciting. I'll keep an eye out for that. I realise I've not asked how you actually came to work in the industry… What set you on this path?
Well, my first job was at France Télévisions in the kids programming department, but after that, I joined Upper Deck and was there for three years as a product manager, working mainly on Yu-Gi-Oh! TCG for France. Then an opportunity came up to work at LEGO, still in France, where I was marketing manager for the LEGO Club magazine. We grew it from 0 members to 200,000 members in two years.
Being at LEGO was great, but I wanted to come back into games and Asmodee was looking for a project manager. I sent my resume and met with Estelle. We were on the same page and I really appreciated her vision for game and product development. That marked the start of my journey at Asmodee, with Estelle in the product development team – and that was 10 years ago.
What sort of games did you work on back then?
I was working on the Disney line for Asmodee Group, on things like Dobble Star Wars. As well as working on our brands, I also worked on Pokémon. I was project manager for Pokémon, working on marketing and purchasing for France and Belgium. Disney and Pokémon were my two main projects at the time.
How did Zygomatic enter the picture?
Six years ago, Asmodee asked me to develop a new studio. It was a period where Asmodee was acquiring lots of studios and trying to become more of a 'group'. There were many classic games – like Dobble, Jungle Speed, Timeline and Abalone – that weren't really being developed or managed in the way that a studio should be looking after them.
The idea was to take our older games and refresh them to keep them strong – and that was the start of Zygomatic. Our first project was Abalone. It's an iconic game that's over 30 years old, but at the time, sales of Abalone were poor. No-one was working or driving the brand.
We did a redesign and made the marbles bigger – we even wanted the sound of the marbles when they landed in a space to be more satisfying! We worked with Laurent Lévi, one of the designers of the game, to help perfect the mould for the new version. He has greats skills working on 3D and mold design. We worked hand to hand with him. We relaunched the game and it was a big success strongly supported by the co-game designer Michel Lalet as well.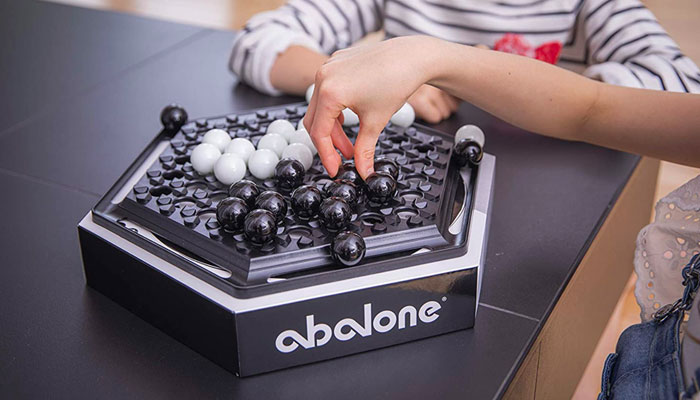 After that project, we were tasked to build a team that could manage Dobble, Rory's Story Cubes, Timeline, Jungle Speed and many more – as well as develop and source new games too.
Great stuff. I have one final question Michael. What fuels your creativity?
Running – and also walking. I struggle to be creative in the day because I have a lot of meetings and a lot of emails. Once my son goes to sleep, I'm much more creative. Between 10PM and 1AM is the best time… It's very calm, but I have the crazy energy of the night. And then I sleep very well!
I have a one-year-old so those hours resonate as being very productive for me too! Michaël, this has been fun. A huge thanks again for taking the time.
–
To stay in the loop with the latest news, interviews and features from the world of toy and game design, sign up to our weekly newsletter here