"A phoenix from the flames is likely to get the backing of suppliers, even if it comes with a begrudging approach": Designers on the return of Toys R Us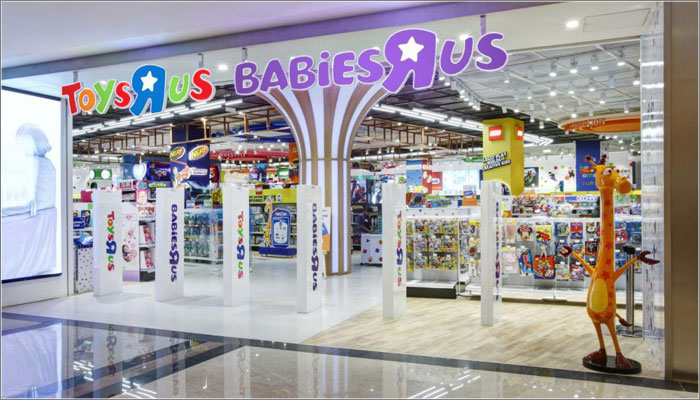 The return of Toys R Us could be on the cards via a new company, Tru Kids Brands.
As of January 20th 2019, Tru Kids Brands owns Toys R Us, Babies R Us, Geoffrey and more than 20 established consumer toy and baby brands and while plans regarding the rebirth of Toys R Us are still in the very early stages, Tru Kids is looking into standalone stores, pop-up shops and retail partnerships.
Toys R Us' former global chief merchandising officer, Richard Barry, is taking on the role of President and CEO at Tru Kids Brands, and reaction to the news so far has been mixed; some are optimistic about the potential return of the toy giant, while others are sceptical.
We asked figures in the toy and game design community for their thoughts on Tru Kids Brands, and the return of Toys R Us.
Fi Murray, Making Things
Even though we as adults were very saddened by the demise of Toys R Us (from both business and personal perspectives), we have to ask – did the kids of today feel the same? I miss the nostalgic ritual of going to Blockbusters on a Friday night to pick a movie, but as much as I miss the memories, I wouldn't want to go back to that format of consuming movies (and today's kids would find the whole experience baffling). If the new TRU retail experience offers benefits beyond its competitors, nestles in with today's youth cultures/consumer behaviours whilst also becoming a destination to find, see and interact with the hottest brands and products (from both large toy firms and disruptive start-ups) – essentially not having a sniff of the late 2000 in-store vibe – then potentially it could once again become that pester power destination.
Steve Reece, Kids Brand Insights
Whether this succeeds will depend to a fair degree on the ability of the new venture (featuring some of the old team) to win friends and influence people in their favour after all that has gone before. Business can be very cynical – retail is always a cutthroat hardball sector, and while the Toys R Us bankruptcy created a massive seismic wave of controversy, businesses want to sell more products. A phoenix from the flames is (eventually) likely to get the backing of suppliers, even if it comes with a begrudging and risk-averse approach.
Trina McFarland, TinkerTini
I'm pleased to see the possible return of Toys R Us in some capacity, but my gut reaction is they will have challenges overcoming negative perceptions with both the public and their vendors. Time will tell, but doesn't everyone love a good comeback story?
David Snow, The Fantastic Factory
Whilst it's great for inventors and companies that Toys R Us is back – and you can maybe get more product into the market and make some money from the new company – I keep coming back to the TRU staff who got nothing when the company folded. Done correctly, I'd be interested in talking to Tru Kids Brands, but by 'done correctly' I mean all profits made are paid to cover the 33k employees who got nothing. Only when this is done, then the shareholders start to see a return. Pie in the sky I know, but hey, you can dream right!
Jon Vanderbeek, Sweet Spot Studio
The return of Toys R Us would certainly free up some room for more creativity and true innovation. I have been limited away from creating certain types of toys because none of the current buyers buy that type of toy.
Valerie Vacante, Collabsco
It is positive to hear that Toys R Us is returning as a new company. It is a smart move to rebrand and have a fresh start on re-entering the market with a modern retail approach. The industry needs an interactive retail experience designed for the way kids and families, live, play and purchase. In a recent study conducted by Collabsco, we found that 62% of kids preferred to buy products in the store with their own money; however 57% of parents preferred to shop online – a tall, but honest order for TRU to consider.  

From our perspective the key retail opportunities for TRU will be:
· 'Test and learn' pop-up and play retail experiences: Find out what people want and validate what works before investing big in the large retail rollouts.
· Getting physical with product experiences: Putting products into people's hands so they can experience with the product before they buy it – this is critical for connected play or emerging tech related experiences.
· Leveraging the power of Web AR: Creating enhanced AR experiences that break the app barrier, allowing kids to have enhanced magical experiences while bringing packaging, characters and in-store gaming to life.
For TRU, showcasing products and bringing real world experiences to life is what consumers expect and it will be exciting to see how TRU jumps back into the market. The future is bright and we look forward to seeing TRU listening, learning and creating experiences that are shaped around the way people live, play and purchase in our ever connected world.