Our toy experiences should be "visual, on demand, adaptive and interactive", says Mattel CEO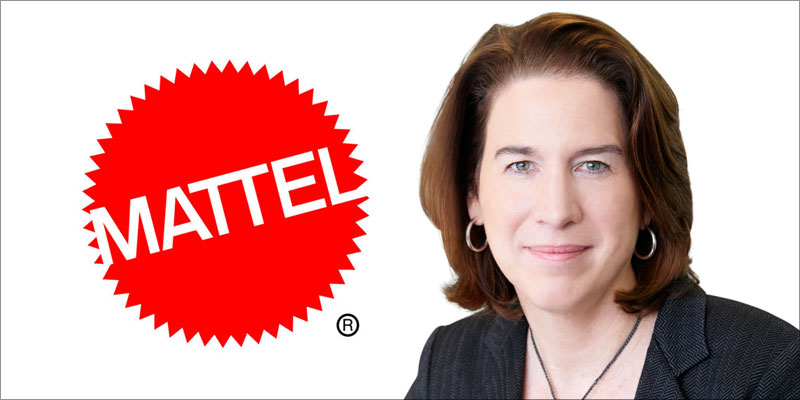 Mattel CEO Margo Georgiadis has outlined her plan to win over Generation Alpha (those born post-2010) at Fortune's Brainstorm Tech conference.
"A lot of people call them Generation Glass, and this is definitely a generation that has grown up expecting the world to be immersive, adaptable, and increasing customised," said Georgiadis.
"And they want to be in charge."
With more and more children consuming content via their smartphones, Georgiadis believes that successfully integrating innovative technology in Mattel products is key to the future success of the company.
Georgiadis continued: "The good news for our industry is that although kids are spending a lot of time consuming content and engaging with gaming, it's not coming from toys. The amount of time that kids are spending playing with toys has remained pretty constant.
"At the same time, we do need to find a way to integrate the two because Generation Alpha has very different expectations for the entire world. Everything that happens in their lives needs to be visual, on demand, adaptive and interactive. We need to find a way to embed that into our toy experiences, but we don't want to get distracted by shiny objects.
"There've been a lot of toys released that have tried to stimulate engagement with kids but they're fundamentally not that fun. If you don't integrate the technology with the toy in a way that's actually fun, the kids don't stay with the play pattern."
Mattel recently unveiled a new wave of Ken dolls, boasting new body types and a variety of skin tones, eye colours and hairstyles. It forms part of wider move from firm to launch ranges that ensure "everyone feels included and empowered."
Georgiadis added: "We are living in a world that is increasingly diverse and part of helping kids develop, and be those successful leaders of tomorrow, is helping them learn how to embrace multiculturalism and diversity."
The firm recently outlined a 'recommitment to design and design thinking' as key to its plan of reinventing the company and delivering enhanced and sustainable growth.
Check out part of Georgiadis' talk with Fortune below:
Save