UK Games Expo director Richard Denning on how the show has become a must-attend event for designers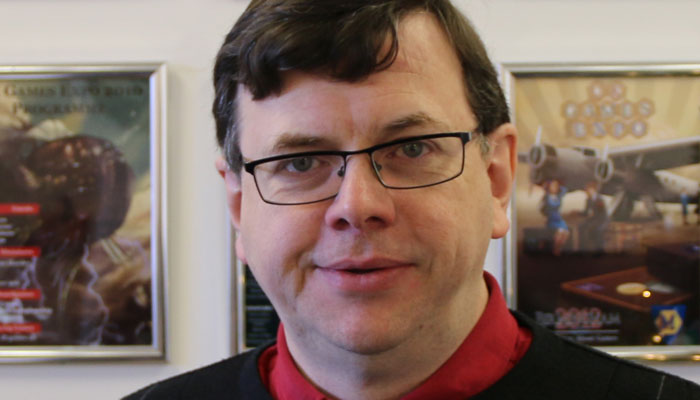 The UK Games Expo is the UK's largest hobby games convention and last year's event saw 32,000 visitors flock to Birmingham's NEC to buy and play new games, test out prototypes, take part in tournaments and listen to high profile speakers.
This year, there's over 300 exhibitors, tournaments for the likes of Splendor, Catan and Carcassone as well as a live reading of Deathtrap Dungeon from Ian Livingstone, but for games designers, the UK Games Expo provides vital networking opportunities and gives budding creators the chance to pitch their ideas to industry folk who can get their game published.
Ahead of this year's Expo (taking place from June 1st to 3rd), we spoke with convention director Richard Denning about the evolution of show's engagement with designers, and what creators can get involved with at next month's show.
To any designers that haven't been before, why should they attend UK Games Expo next month?
It's a great opportunity for designers to see what exists already – it's always good to do your research and see what's out there and what's popular as there'll be hundreds of tables of games at the show and plenty of demonstrations.
It's a great place to talk to other designers that have got games out there and you can get your own prototype playtested at the show's playtest zone – run by Playtest UK. Some of the games that have featured in the zone over the years have gone on to be published. We have a whole publisher/designer track of activities including speed dating, where you can pitch your idea to publishers – and we have more publishers involved than ever before. You can apply to be involved in that through our website or via Playtest UK.
We also have a networking event on the Friday evening as well, sponsored by Cartamundi, where designers can meet publishers and brush elbows with figures in the industry. Then we have Wyvern's Lair which is a public event where you can pitch your game idea to a panel, and the public gets to vote for the idea they think is great.
Alongside all that lot, we have a host of panels and talks by designers talking about issues like how to use art in games, how to design prototypes, how to run a successful Kickstarter, how to market games – all different things. We also have several manufactures at the Expo who you can ask for quotes on how much certain print runs of games will cost.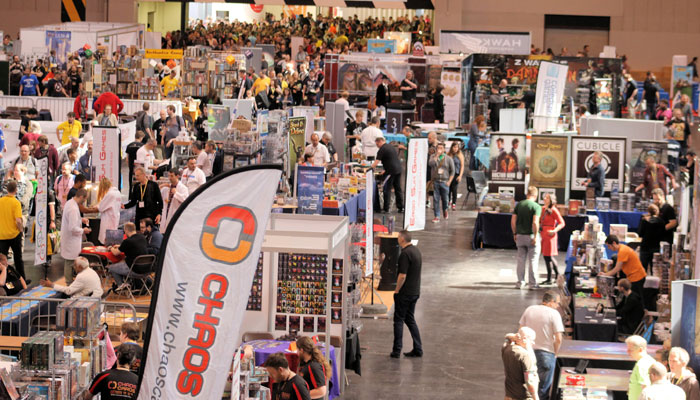 Was it always part of the plan for the Expo to be so designer-friendly?
When we started Expo back in 2006, we went to Essen for the first time. We'd been playing games for many years but we were thinking about starting a big show and we went to Essen and thought 'there isn't a show like that in the UK'. Over the first few years, we started to see more B2B activity going on, even if it was just publishers bringing games to sell to retailers. Out of that spawned the idea that Expo could be a place for people to do business around games.
We used to allow demos of games in the first year or two, but then Playtest UK came along and said 'we can run a zone for you' and we started to see that become popular, so we thought about what else we could do. Then we started doing seminars – the very first one saw Ian Livingstone and Steve Jackson come along to talk about Games Workshop. There was a full house for that so we realised people were willing to sit and listen to people talk about stuff!
Over the last four or five years, we looked at how we could put all this together in a series of events that would be useful for designers and publishers. In the early days, it was a case of 'let's try these things and see what sticks'. Now it's a key part of the Expo. It wasn't accidental, but now it's a coherent part of the event.
Each show has a different flavour. Essen has all the big releases; Gen Con has lots and lots of events; we've got a different vibe – people coming to play lots of games and the opportunity for people to bring prototypes along is part of the makeup of UK Games Expo.
Brett J Gilbert penned an article for us earlier this year looking at how designers can help their game stand out. For designers that have a game at UK Games Expo this year, what can they do to give their creation the best chance of visibility at the show?
First of all, going to shows and conventions, you have to think about how things are presented, so make sure your stand looks attractive. We're seeing large demo versions of games and other things to make visitors stop at your stand. The same applies for prototypes – if you can make your game look attractive, people will want to stop and try it.
Social media and marketing online is important. The more times people come across your game in some way helps massively. Uniqueness is also a good thing. If something makes your game different, emphasis it.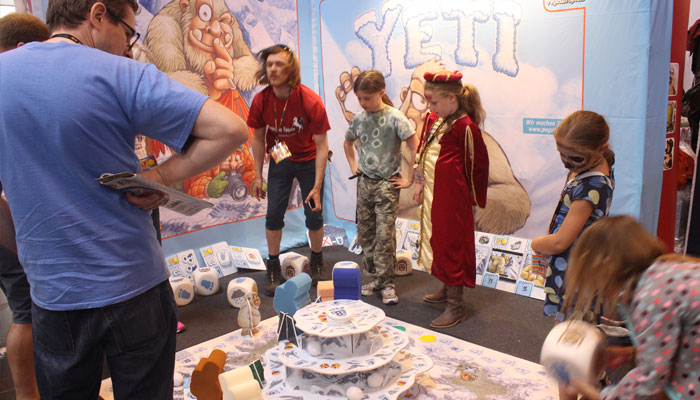 Do you think creatively the industry is in a good place at present?
Yes. If you look back to the Eighties and Nineties, tabletop gaming went through something of a decline with the rise of computer gaming. It was difficult to compete. Gradually, over the last decade or so, the visual impact of games looks a lot more impressive. Also, a lot of games have found their way to mainstream media – you've got Catan being played on The Big Bang Theory, there's Dungeons & Dragons on Stranger Things. Retailers like Waterstones stock tabletop games now and game cafes have also helped.
Gateway games have been important too. People coming into games for the first time aren't going dive straight into a game of Agricola. Games like Ticket to Ride are great for that sort of thing. Now it's not just for the 'hardcore geeks' as it were. When we started, it was primarily the hardcore fans that came. We always tried to appeal to the mainstream, but we've definitely had more mainstream appeal in recent years and there's more families coming along.